June 6, 2023 by Pauline G. Carter
Dogs can have a positive effect on the lives of their owners, they offer companionship and promote an active lifestyle. In such cases, you can not risk their safety. Being a pet parent could be hectic if they want to play, run and chase things. There are two options to keep your furry friend secure: the first one is an in-ground fence system and the other is a wireless dog fence.
What is a Wireless Fence and How Does It Work?
A wireless fence system is a special dog containment system with which you can apply invisible fences for the safety of your dog. It is an invisible boundary, whenever a dog tries to cross that boundary it will beep or vibrate and if they still push it to the border it will get a shock or particular stimuli. A wireless fence system is convenient instead of walking your dog around the yard on a leash.
You must consider a few things before choosing a wireless fence, including the size of your dog, how much area you want to cover, and of course budget. We conducted thorough research for wireless dog fence reviews and here are the best options that we suggest to keep your furry fellow safe and secure.
1. Halo Collar
This smart dog collar is a top-rated wireless fence system. Its specifications include 20-hour battery life, water resistance design, up to 20 different perimeters to set invisible fences, and GPS location tracking that works even if you lose an internet connection. The system sends notifications to your smartphone to keep you updated about your dog's whereabouts. It offers wireless fence features to ensure the security of your pet and keeps you away from complicated installation processes or annoying tangled wires.
It comes with a 21-day training program to familiarize your dog with how it works and how to respond to its messages. Easy to use but it is costly and it owns the most reliable features. However, it is not suitable for small dogs and is quite expensive, as it requires a monthly subscription.
2. Spot-On Fence System
Spot on the Fence system also offers a GPS tracking system equipped with 128 satellites to give the most coverage in the market. It allows us to pinpoint invisible fences from 1/2 acres to 1000+ acres. You can set up this wireless fence on the go, in your home, or if you move out somewhere else. It has customizable fences that can be applied or changed when required. You just have to walk or simply draw boundaries from your phone. Its material is very comfortable and has a long battery life.
3. Bousnic Dog Shock Collar
A single remote connects with two collars making it an ideal option for multi-dog households. A single collar has up to 16 shock settings with additional sound and vibration options to choose from according to your parenting style. Its metal prongs are covered with silicon to avoid any type of skin irritation, it adjusts between 6 to 27 inches to make the collar perfectly fit.
4. Educator E-Collar
Educator e-collar provides three types of adjustable stimulation levels named as, momentary, continuous, and Combo. However, the company refers to the combo as tapping but users call it a shock but with light intensity as compared to other shock collars. Its specifications and designs offer an LED screen that is user-friendly and the collar range is half a mile from the remote. Moreover, it allows six different contact points from different lengths. One of its unique features includes 100 levels of stimulation including vibrations.
5. Pet Safe Dog Collar
Pet safe dog collar is a bit different from others. It comes with a transmitter and must be connected to a power supply. It is a wireless dog containment system for a greater radius you can purchase additional transmitters to increase the border radius. You can take it to the roadside with you as it is highly portable. Its battery lasts for at least 2 months. 
It has a waterproof design that works in every type of terrain, grass or water. You can flip up to five adjustable settings to find the best suited for your dog. With this system you don't need to train your dog; it lets your dog return without being corrected if they ever pass the boundary. It covers a large radius and offers five settings. It is relatively affordable. 
Final Thoughts!
Safety is a priority and comes first when choosing a dog containment system. There are various options to choose from but the best available options for wireless dog fences based on true reviews have been discussed in this blog to enhance and ensure the safety of your dog. Also, it gives peace of mind to the dog owners. Now, your frisky and playful friend can enjoy and roam around.
About Author (Pauline G. Carter)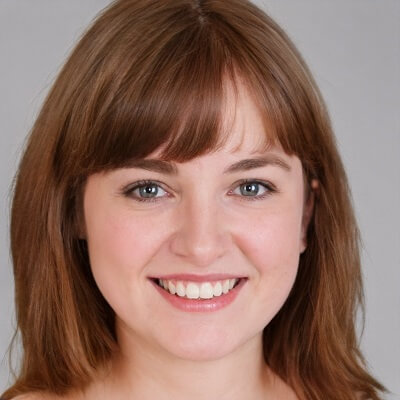 Pauline G. Carter is a well-known pet blogger who has written about the world of pets for several years. She is passionate about pets, from cats and dogs to birds, reptiles, and poultry. Her blog, which is updated regularly, is filled with articles and guides on pet care, nutrition, and training. She also shares her experiences and observations on pet ownership, making her blog relatable and informative for pet lovers. She is a true animal advocate and is dedicated to promoting responsible pet ownership. Let's Go …