November 10, 2023 by Pauline G. Carter
Eggs play a big role in our breakfast every day and in most hurrying moments. They are easy to prepare and always come in handy when we have not planned our meal for the day. So, caring for our own chickens in our backyard helps a lot. It will save us time, energy/gas, and money. What? Chicken coops might be costly. Actually, no!
There are a lot of chicken coops available on the market these days. Some are complicated and costly, yet some are just as simple as 1-2-3, the A-frame chicken coops. Let me give you 10 easy-to-build A Frame Chicken Coop Plans & Ideas so you can start to build your own.
A Frame Chicken Coop Plans – Top 11 Plans & Idea
1.

Portable A-frame Chicken Coop Plan

This portable A frame is great for 3-4 chickens at the same time. They can move freely inside it. With the aid of chicken wires, they are safe from predators like hawks and other wild animals who love to hunt chicks for food. This chicken coop can be built in a few hours as long as the tools and materials are all prepared before its construction.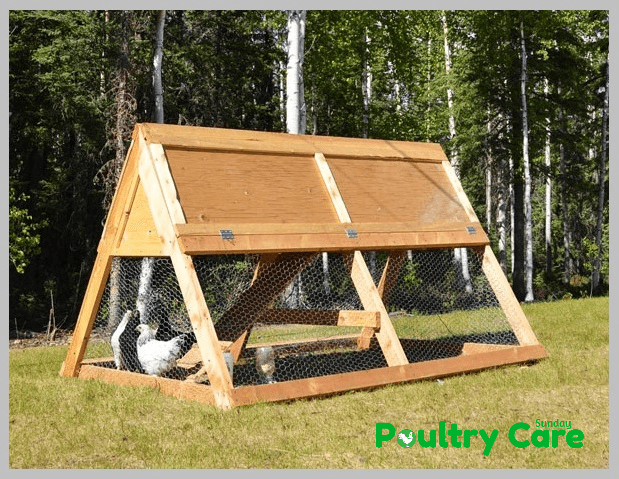 Related Article – Wyandotte Chickens, In the Pecking Order, Come Out Tops
2.

Old Swing to New Wing Chicken Coop

The idea of making this wonderful chicken coop came from the need for a chicken house but having a little budget. With just a little research and some do-it-yourself tricks, the old swing can be made to accommodate 4-7 chickens depending on how large the swing frame is. We can add an entry and exit in between the poles for easy access when feeding the chickens, gathering eggs, and cleaning the chicken coop.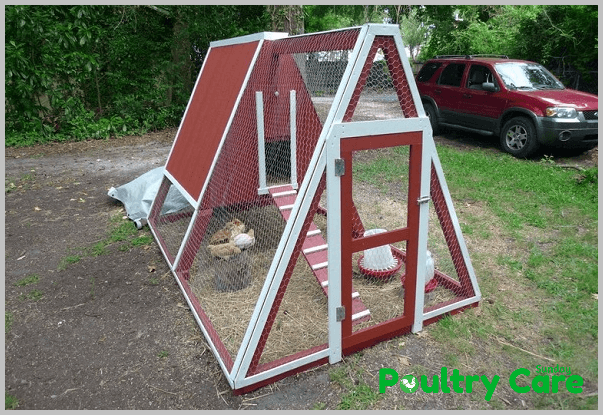 3.

Double Story Chicken Coop

This sturdy chicken coop idea is great for those who have small areas in their backyard. For easy access, it stacks a roof that opens and closes for your convenience. It is very much like the portable A frame chicken coop with a twist – the ladder and the second floor! With this design, chickens may roam freely as they like, when they feel like it! Safe your chickens from bad weather and predators especially at night.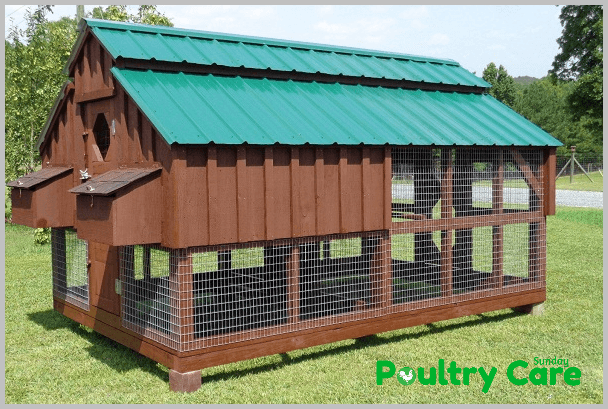 Related Article – List of 80 Chicken Breeds – Information and Pictures
4.

Gothic Chicken Coop

Styled like an old house, this ark design is best for a chicken or two. It uses some old refurbished plywood, some hinges, and some old or leftover roof. A floor is added to the large chicken coop that can be scraped out of it. This floor also serves the chicken as their warm blanket during cold nights. A corrugated overhanging roof is also added to the Gothic chicken coop will be weather-proofed.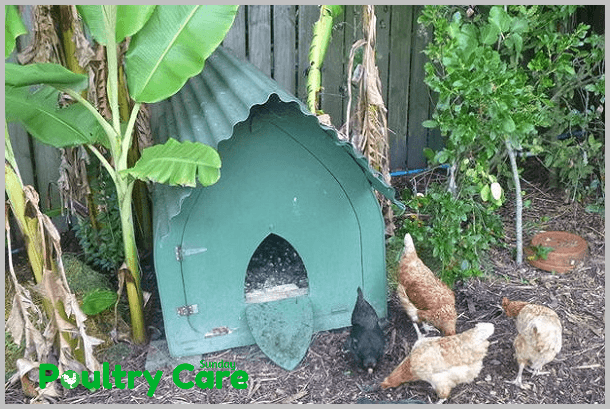 5.

Mobile A Frame Chicken Coop

This do-it-yourself chicken coop plan is best for those who have a large backyard where the chickens can be moved here and there to feed on the healthy grass. It uses recycled boards from the snow fence and the galvanized steel car frame. This Mobile A Frame chicken coop is very much like the portable chicken coop. The only difference is the wheel put into it for easy transport or transfer.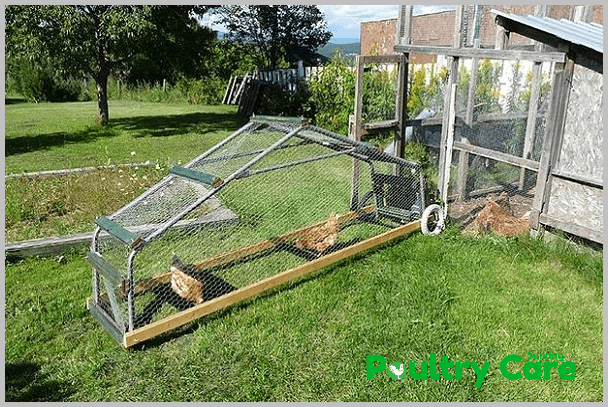 6.

Simple A Frame Chicken Coop

This is the most simple and easy-to-follow chicken coop design and plan. It gives you not just the exact instructions but also the kind of wood you must use. Everything is layed-out from assembling the frames, to building them and the end panel, attaching the bottom end, fitting the side supports, and the chicken coop handles, and to building the upstairs room and its doors.

It recommends using pressure-treated, pine or cedar wood so the chicken coop will last a long time against all kinds of weather, of seasons. So, carpentry master or not, this chicken coop is for you!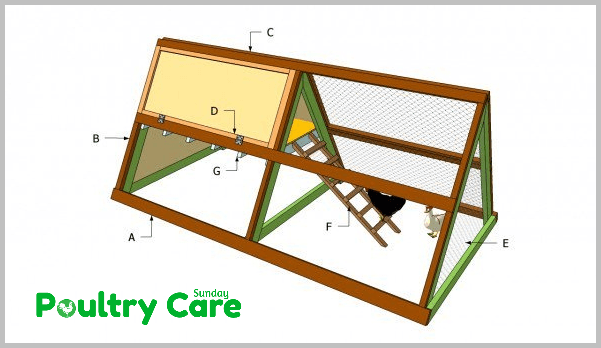 7.

Ark and Runs A frame Chicken Coop

This A frame chicken coop is a complete package for it is designed with a chicken run. It is designed for 12 chickens- they can move freely inside it without overcrowding. This chicken coop can also be transferable if you use light materials only.

You would need an extra pair of hands especially during the nailing and stapling of this chicken coop. Waterproofing and correct netting are also emphasized in this chicken coop design.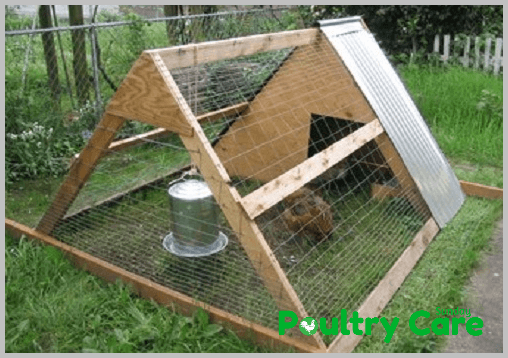 8.

BarnGeek A frame chicken coop

 The dimension of this chicken coop is 6 feet by 4 feet and is designed for 6 chickens. One would need some rough-cut lumber, a hammer, nails, and a circular saw.

Once built, you'll find this BarnGeek chicken coop design is an owner friendly one because of the easy access when you would gather feed and water the chickens and of course, when you gather those fresh eggs!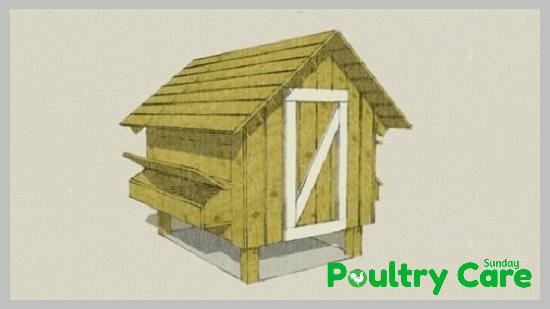 9.

Mammy's 1895 A frame chicken coop

This chicken coop is capable of housing 32 chickens with dimensions of 16 feet by 8 feet. This is very convenient for those who want to raise and sell chickens and eggs for a living. With this Mammy's 1895 chicken coop design, chickens and eggs are safe with the nesting boxes and roosting poles inside. Also, there are drop-through perches enclosed in their own protective wire designed for easy cleaning. Foremost, this chicken coop is durable and protected. Predators cannot come close due to its rigid wire screening.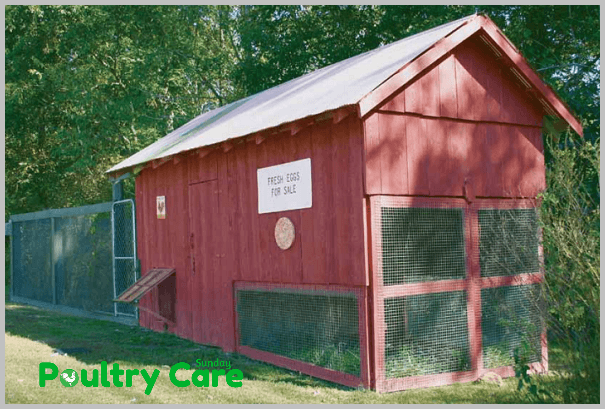 10.

The South City Chicken Coop

This is advisable for those who have an area that is long on the side and no wide front, and for those who live in the city. Living in the city means the chicken coop must be presentable to others who pass by or come visit. This coop design has many open windows for ventilation and natural lights come in. Air can circulate and escape at the top of the roof through a ridge vent. Depending on weather conditions, windows can be opened or closed.

This entire coop design may cost you less than 500 bucks. Checking first you're already available material may save you a lot by buying only what is needed.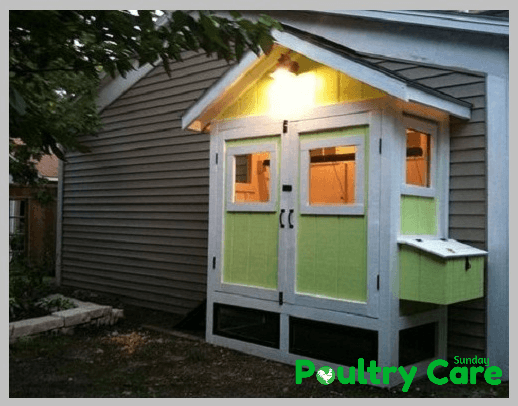 11.

Medium Chicken Coop & Run Plans for 6 Chickens

Providing up to 42 square feet of free space for your chickens to roam, the coop also features elevated nesting hutches on the sides. This medium chicken coop makes a wise choice not only for beginners but also for those who live in areas with torrential rain.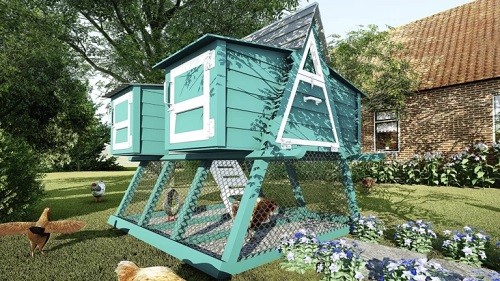 Coziwow outdoor cat enclosure combines high-quality materials and durable designs, ensuring your cat remains in a secure and cozy environment while enjoying the great outdoors. Looking to provide a secure and comfortable outdoor space for your beloved cat? Coziwow offers professionally designed outdoor cat enclosure products that allow your feline friend to enjoy the freedom of the outdoors without any safety concerns.
Not only that, our products come in a variety of sizes and styles to cater to different outdoor space needs. Create the perfect outdoor haven for your pet cat with Coziwow's cat outdoor enclosure. At Coziwow, we are committed to providing the highest quality living experience for your pets, giving you peace of mind and your pets, pure joy. Click the link now to learn more about our outdoor cat enclosure products and choose the perfect space for your beloved feline friend.
Conclusion
A-frame chicken coops are a popular and functional option for backyard chicken enthusiasts. These coops are easy to build, with plans and ideas readily available online. They offer ample space for chickens to roost and nest while protecting them from the elements. Overall, A-frame chicken coops are a great choice for anyone looking to keep chickens in their backyard.
Related Articles:
About Author (Pauline G. Carter)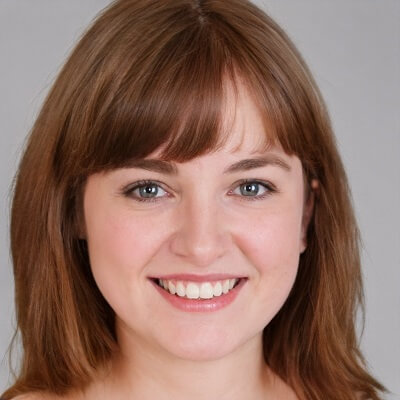 Pauline G. Carter is a well-known pet blogger who has written about the world of pets for several years. She is passionate about pets, from cats and dogs to birds, reptiles, and poultry. Her blog, which is updated regularly, is filled with articles and guides on pet care, nutrition, and training. She also shares her experiences and observations on pet ownership, making her blog relatable and informative for pet lovers. She is a true animal advocate and is dedicated to promoting responsible pet ownership. Let's Go …