February 9, 2021 by Pauline G. Carter
Everybody these days want to eat fresh and organic foods. Producing chicken on our own is a great way to achieve this vision. Yes, we can build own Pallet Chicken Coop in our very own backyard.
Aside from saving money, we can actually feel good about eating our very own produced eggs and chicken meat! We are sure of the components of what we eat. A regular source of fresh eggs lessens our worries of what to serve the kids for breakfast.
Also, we need not worry about spending too much on building this chicken coop. The wood pallet is much cheaper and we may just check our wood pile and make good use of them. We can make a chicken coop from recycled wood pallets.
Great Ideas of 10 Pallet Chicken Coop Plans:
1.

 The Palace Chicken Coop

This is designed for 5 to 7 chickens. This chicken coop must be highly visible and appealing to the eye. It must be designed for easy access for regular cleaning and maintenance.

Sturdiness is also a big priority in preparation for any bad weather condition. Don't forget the good ventilation inside and air movement for the chickens to avoid suffocation and eventually death. By the way, it also included to the favorite chicken run plans.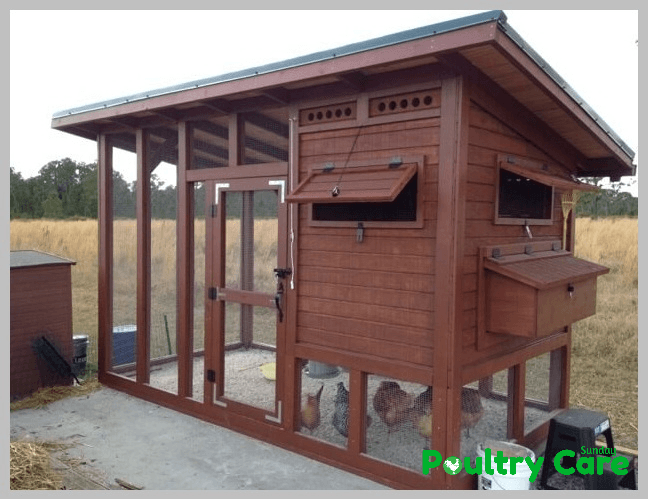 In this pallet chicken coop, I highly suggest using Deep Litter System. This is a method of waste management for chicken that needs droppings and bedding materials to compost itself inside the chicken coop. It provides lots of benefits:
It is easily manageable. It helps us to avoid cleaning and replacing it regularly.
In case of layering, there is a lesser chance of egg breakage.
It ends up as good compost chicken manure. And chicken manure is one of the most useful manures for our plants, vegetables and other crops.
2.

 The Cottage Chicken Coop

This chicken coop is best for those who want that cozy country appeal and for those who have enough budget. We can use stones and pebbles on the pathway.

Since this can be built bigger, depending on your available lot area, it is great for those who have entrepreneurial minds, for those who want to make it big in the egg selling industry. It must be properly lighted and ventilated as well.
This chicken coop is a large playground for the chickens so they can be healthy. Healthy chickens lay healthy eggs and produce healthy white meat. 
Related Article – Top 10 Chicken Feeder and Waterer Plans
3.

 The American Style Chicken Coop

This pallet chicken coop plan can run up to 14 chickens at the same time. This also uses the Deep Litter Method which requires only once-a-year cleaning. It is designed with dual doors so that daily access will be easy.
The drop down "gate" is best used when it's time for the composted bedding to be pulled out. Chickens may easily jump up and down through the ladders.
Related Article – How to build PVC Chicken Feeder
4.

 The Safe and Secure Pallet Chicken Coop

This chicken coop design is best for small spaces or for those who want to take charge with a few chicken only – around 2-4. This is so basic that even a girl can do it.

One just has to distinguish the sturdy wooden pallet and make them the base or the foundation. It must handle all the weight.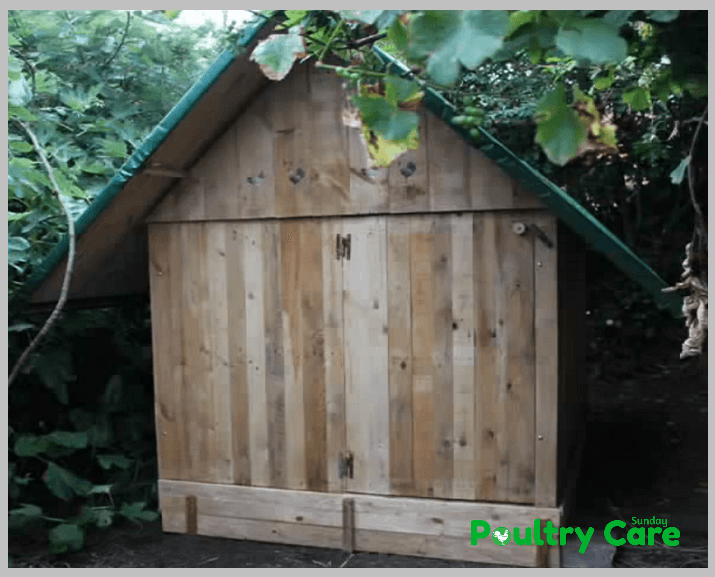 Three nest boxes can be made out of it. To protect the next box from bad weather, its roof must be longer in the back.
5.

The Chapel Chicken Coop

Let the chickens pray! And play! For easy cleaning, this chicken coop has a large door on either side. For the coop to be easily cleaned and washed, cover the plywood floor with vinyl or any other available flat-surfaced material to serve as poop-board.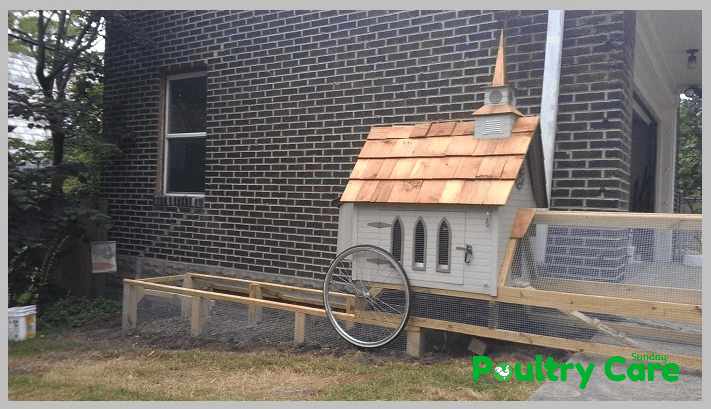 This is a stationary chicken coop wherein the chickens are completely secure and safe from predators. There is a ladder that connects the coop flooring and the resting place itself – the nest box.
You may be interested in checking the recommendedChicken Coop Heaters.
6.

A-frame Pallet Chicken Coop

This DIY pallet chicken coop design is also called chicken tractor or an ark coop. It can handle 2 to 4 chickens and is best used if we want a transferable chicken coop.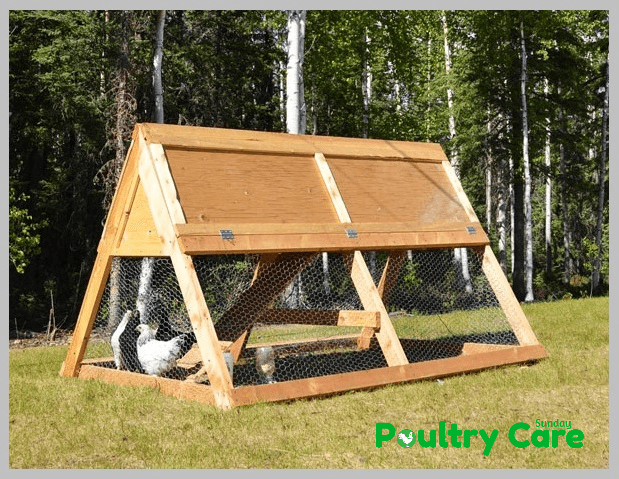 Advantages of this functional chicken coop plan:
checkIt is best for places where there are predators. This is a safe guarding design for our hens and chicks. To be safe from predators, this chicken coop must have a floor for easy retrieval and transfer.
checkIt is portable. This is ideal for places where there are no possible predators. We can transfer this coop from one grassy place to another place where we want the grass to be fertilized. Since it is frequently built without a floor, it is money-saving since the grass serves as the coop floor. It eliminates the need for cleaning.
Since this is designed to be movable, there must be a handle at both ends of the chicken coop. Light-weight materials must be also used so even a single person can move it around when needed.
7.

 The Chicken House

This is a large chicken coop design. Another masterpiece made from wooden loose pallets. As a builder, we must make the most of the materials that we've got.
We can use the long and short pallets alternately making it a design for walls, flooring, and ceiling. The spaces will serve as ventilation.
8.

 The Stoop Coop

This traditional staircase design is for a small open backyard. The multi-function stairs serve many ways. To shed water, all the first 3 steps from the bottom were angled downward slightly while the topmost step is sloped in the opposite direction.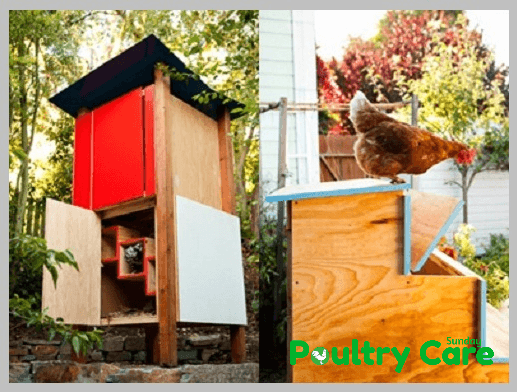 This serves as a comfortable bench. To replenish food and water and for easy egg collection, the first and third steps are opened upward. There is a large door at the back for easy cleaning and maintenance.
For shaded ventilation, the first two steps from the bottom are wire-meshed. This chicken coop design is best suited for staircases that lead from a deck or an outbuilding.
9.

The Shed Chicken Coop

This easy pallet chicken coop design is best applied to small spaces. Since this is a small coop, it needs not cost us much. We can ask around for some unused wooden pallets, say, from our neighbors and friends.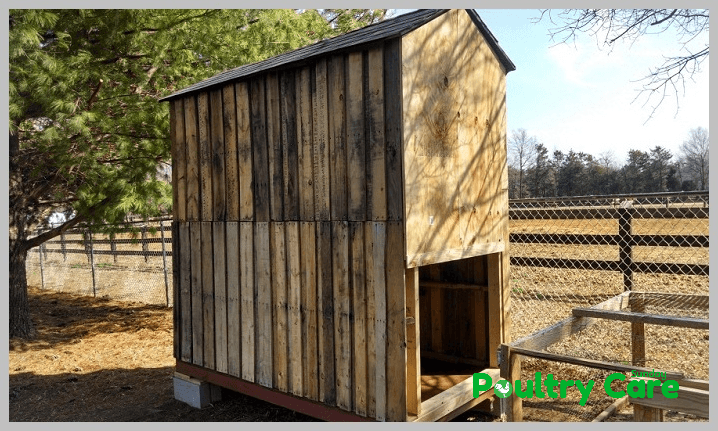 We may also ask from a garbage collector and buy from them cheaply. Wooden pallets come in different sizes so we must sort them by sizes. Stability must be secured from inside since this is a small/thin chicken coop.
The two opposite doors were open – one for the chickens and one for easy access of the owner/ care taker. Make it large enough letting a person walk inside it. For easy cleaning and feeding.
10.

 Rectangular Chicken Coop

This is the basic and simplest approach to building any structure such as homes and yes, chicken coops. A watering device and a feeder and an incandescent bulb must be installed.

The incandescent lamp is for extending the laying season. Inside, the nest boxes look like wooden shelves with divider. For the exterior, there must be an access on three sides of the pen.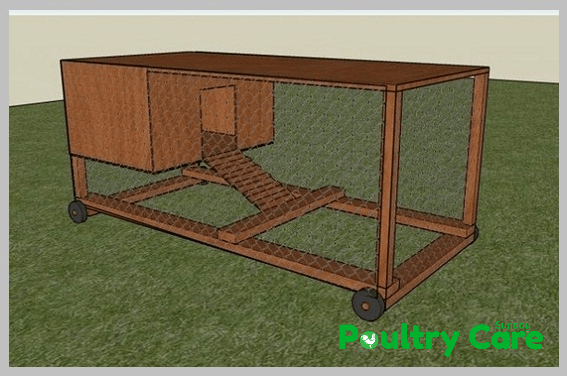 There must be one for the ramp from the sun, hatches on the front wall for egg collection and a foot door to access the water and feeder and access during cleaning and maintenance.
Final Verdict
So, with these pallet chicken coop plans freely laid out for us, when designing a chicken coop, we must consider the SPACE and LOCATION. This is the first thing that must be considered. This is to avoid squabbling.
What is the size of your target chicken coop? How many chickens do you plan to plan to put in? INSULATION. Depending on our environment, how sturdy it must be?
Aside from wood pallets, what other materials can we need that are already available? VENTILATION. Like humans, animals need air to live. Air must circulate around the chicken coop especially during summer season.
DON'T MISS
About Author (Pauline G. Carter)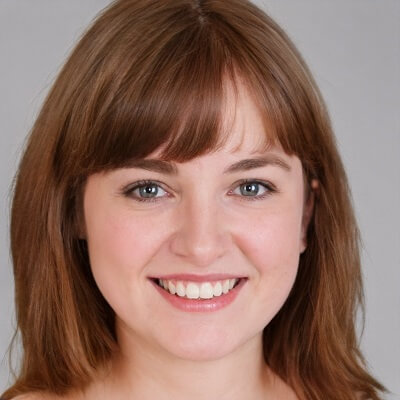 Pauline G. Carter is a well-known pet blogger who has written about the world of pets for several years. She is passionate about pets, from cats and dogs to birds, reptiles, and poultry. Her blog, which is updated regularly, is filled with articles and guides on pet care, nutrition, and training. She also shares her experiences and observations on pet ownership, making her blog relatable and informative for pet lovers. She is a true animal advocate and is dedicated to promoting responsible pet ownership. Let's Go …