September 9, 2023 by Pauline G. Carter
America is home to breathtaking landscapes. What better way to explore its vast landscapes and vibrant cities than with your pet? The United States offers a multitude of dog-friendly destinations that will leave you and your canine companion wagging your tails in delight. From scenic national parks and dog-friendly beaches to charming towns and bustling metropolises, there's something for every dog-loving traveler. So, leash up your best friend, pack some treats and toys, and embark on a memorable journey to discover the best dog-friendly places in America. Tail-wagging adventures await!
Dog-Friendly Places to Visit in America
National Parks: Nature's Playground
America's national parks are a testament to the country's natural beauty. Many welcome four-legged visitors with open arms. While regulations can vary from park to park, several offer pet-friendly trails and campgrounds that allow your dog to join in on the outdoor fun.
Great Smoky Mountains National Park (Tennessee and North Carolina): This park boasts over 800 miles of hiking trails and offers several pet-friendly options. Leashed dogs are allowed on two short trails, the Oconaluftee River Trail and the Gatlinburg Trail, where you and your canine companion can enjoy the lush Appalachian landscapes.
Acadia National Park (Maine): Acadia is a paradise for outdoor enthusiasts and their dogs, with dog-friendly trails and carriage roads. Explore the Ship Harbor Nature Trail and the Jordan Pond Path, offering breathtaking coastal views.
Zion National Park (Utah): While dogs aren't allowed on most trails in the main canyon, the nearby Zion Canyon Scenic Drive offers stunning viewpoints where you can take your leashed pup to enjoy the scenery.
Beach Getaways
If your dog loves to splash in the waves and dig in the sand, America's dog-friendly beaches are the perfect destinations for you. Whether on the East Coast, West Coast, or Gulf Coast, plenty of coastal destinations welcome canine companions.
Cannon Beach (Oregon): This picturesque beach allows leashed dogs and provides waste bags for pet owners. The iconic Haystack Rock is a stunning backdrop as your dog frolics in the surf.
Huntington Dog Beach (California): As one of the most famous dog beaches in America, Huntington Dog Beach is a true canine paradise. Let your pup off the leash to enjoy the open sands and mingle with other dogs.
Outer Banks (North Carolina): Stretching for miles, the Outer Banks offer numerous dog-friendly beaches where your pup can run freely and enjoy the Atlantic Ocean.
Charming Towns
America's charming small towns are known for their warm hospitality, and many extend that hospitality to furry travelers. Explore these delightful destinations with your dog in tow.
Sedona (Arizona): In the heart of the stunning red rock country, Sedona offers dog-friendly trails and a dog-loving community. Take a hike with your dog through the otherworldly landscapes.
St. Augustine (Florida): The nation's oldest city, St. Augustine, is steeped in history and charm. Many of its attractions are pet-friendly, and the city's relaxed atmosphere welcomes dogs with open arms.
Urban Adventures: Cityscapes and Canine Companions
America's bustling cities are not just for humans; they offer various dog-friendly activities and amenities. From dog parks to pet-friendly cafes, there's plenty to explore.
New York City (New York): The Big Apple has numerous dog parks and pet-friendly hotels. Take your pup for a stroll in Central Park, or enjoy a meal together at one of the city's many dog-friendly restaurants.
Portland (Oregon): Known for its pet-loving culture, Portland is full of parks, breweries, and cafes that cater to your and your dog's needs. The city's Forest Park offers miles of scenic trails for adventurous hikers and their canine companions.
Austin (Texas): Keep it weird in Austin with your dog by your side. The city boasts a variety of dog parks and even a dog-friendly paddleboarding experience on Lady Bird Lake.
Mountain Retreats
For those seeking a high-altitude escape with their doggies, America's mountain regions provide endless opportunities for adventure.
Lake Tahoe (California/Nevada): This stunning alpine destination offers hiking trails, dog-friendly beaches, and even dog-friendly paddleboarding on the crystal-clear waters of Lake Tahoe.
Asheville (North Carolina): Nestled in the Blue Ridge Mountains, Asheville offers a perfect blend of outdoor adventure and pet-friendly amenities. Explore the nearby Pisgah National Forest or enjoy a dog-friendly brewery tour.
Telluride (Colorado): With its breathtaking mountain scenery and welcoming attitude toward dogs, Telluride is a Rocky Mountain gem. Enjoy hiking and outdoor activities with your pup, then relax at one of the town's dog-friendly lodges.
Desert Getaways
The American deserts offer unique landscapes you and your dog can explore together. From red rock formations to vast dunes, something is captivating about the arid beauty of these regions.
Joshua Tree National Park (California): This otherworldly park allows dogs on several trails and campgrounds. Explore the bizarrely beautiful Joshua trees and rugged desert landscapes with your adventurous pup.
Moab (Utah): Known as an outdoor adventurer's paradise, Moab welcomes dogs on many of its trails and even offers pet-friendly river rafting trips for a truly memorable experience.
Saguaro National Park (Arizona): Discover the iconic saguaro cacti of the Sonoran Desert with your dog. Leashed dogs are permitted on designated trails, providing unique desert vistas.
How to Choose the Best Dog-Friendly Place to Visit in America
Choosing the best dog-friendly place to visit in America requires careful consideration to ensure both you and your dog have a memorable and enjoyable experience. Here's a step-by-step guide to help you make the right choice:
Know Your Dog's Needs and Personality:
Before choosing a destination, consider your dog's age, energy level, and temperament. Some dogs thrive in bustling cities, while others prefer quiet beaches or mountain hikes. Think about the most comfortable and enjoyable activities and environments for your pup.
Research Pet-Friendly Destinations:
Look for destinations known for their dog-friendliness. Research online, read travel guides and consult forums and social media groups dedicated to pet travel. If you have the phone number of someone who can be of assistance, check the number through PhoneHistory, call them, and get the necessary information firsthand.
Check Travel Restrictions and Regulations:
Each destination may have different dog rules and regulations. Some places have breed-specific legislation, leash laws, or restrictions on where dogs are allowed. Make sure to research and understand these regulations before you go.
Accommodation Options:
Ensure your chosen destination offers a variety of dog-friendly lodging options. Look for pet-friendly hotels, motels, vacation rentals, and campgrounds. Check if they have specific policies, fees, or amenities for dogs, such as pet beds or fenced-in areas.
Activities and Attractions:
Consider the activities and attractions available at your destination. Are there dog-friendly hiking trails, parks, beaches, or outdoor cafes? Consider what you and your dog enjoy doing together and whether the destination caters to those interests.
Conclusion
America's dog-friendly destinations offer a wide range of experiences, from the rugged beauty of national parks to the coastal charm of small towns and the vibrancy of bustling cities. Whether your dog enjoys the thrill of the great outdoors or prefers the cozy ambiance of pet-friendly cafes, there's an adventure waiting for both of you. So, leash up your best friend, pack your bags, and travel to explore the incredible dog-friendly places across the United States. From sandy beaches to mountain highs, the possibilities are endless, and the memories made will last a lifetime.
About Author (Pauline G. Carter)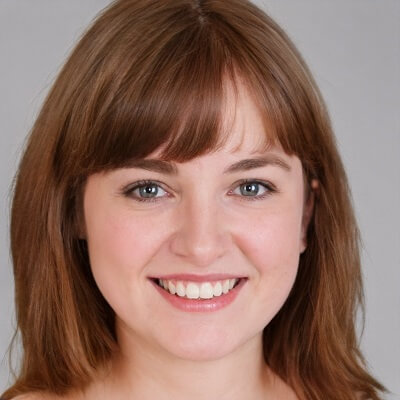 Pauline G. Carter is a well-known pet blogger who has written about the world of pets for several years. She is passionate about pets, from cats and dogs to birds, reptiles, and poultry. Her blog, which is updated regularly, is filled with articles and guides on pet care, nutrition, and training. She also shares her experiences and observations on pet ownership, making her blog relatable and informative for pet lovers. She is a true animal advocate and is dedicated to promoting responsible pet ownership. Let's Go …