August 17, 2023 by Pauline G. Carter
If you have a large dog, it might be difficult to train their bad barking habits away. With their size, you might need additional help to speed up the process. One tool that can help you out is an anti-bark collar.
If this is your first time, it might be confusing to choose between many products. To find the best one for your pup, consider important factors when choosing them. These factors include the collar's size, fit, type, and additional features.
Aside from considering these factors, you can also try a few things. Ensure your dog has no medical illnesses that the collar can heighten. Try to get a comfortable fit and effective type for your dog, too.
Factors to Consider When Choosing Bark Collars for Large Dogs
When you buy anti-bark collars for large dogs, there are some factors you should consider. Here is each aspect in more detail.
Size and Fit
Your dog will feel more comfortable if you choose a collar with the correct size and fit. It can also prevent future collar-related injuries.
Price
You might have a budget for your pup's bark collars. Try to find one that fits your budget. However, ensure you don't skimp on the quality by choosing the cheapest option.
Sensor Accuracy
It is essential to find a bark collar that accurately detects whether your dog barks or not. Otherwise, it may become counterproductive. It can also hurt your dog if it sends out shocks, sprays, or vibrations due to random triggers.
Collar Controls
Suddenly applying collar triggers to your dog may traumatize them.  It is better to let your dog get used to the feeling slowly. With available collar controls, you can change its intensity as you see fit.
Collar Type
There are many different types of bark collars, including spray, scent, sound, shock, and vibration collars. Each collar comes with its advantages and disadvantages. You can choose one that fits your pup the best.
Additional Features
Additional features can vary from collar fits to type combinations. If you have the budget, you may want to check out collars with different features. These may help your dog become more comfortable and secure with the collar. 
Step-By-Step Guide on Purchasing Anti-bark Collars
Finding the best bark collar for large dogs can be tricky. If you don't know where to start, it can seem intimidating. With this step-by-step guide, you can easily buy an anti-bark collar for your large pup.
1. Determine if your dog needs a bark collar.
Before you buy a bark collar, you should determine whether your dog needs it. There are many reasons why your dog barks. If it is out of pain or fear, an anti-bark collar may not be the best choice.
Bark collars are most effective when you use them for excessive barking. It is also an excellent choice to stop chronic and random barking. If your dog barks for these reasons, buying a bark collar is a good idea.
2. Get your dog's collar size.
No matter what collar you buy, it must fit your dog well. Otherwise, your dog may feel uncomfortable or get injured. Try to manually measure your dog's collar size, so you can use it as a buying reference.
3. Check if your dog has any allergies or underlying illnesses.
Some bark collars come with scents or sprays. If you plan to buy them, avoid the ones that trigger your pup's allergies.
You should also confirm if your dog has a sickness, such as anxiety or panic attacks. If your pet has them, you may need lighter shocks or vibrations.
4. Find the best collar type for your dog.
All dogs react differently to each collar type. One type may be more effective for your dog than others. Your dog may even prefer a combination of the different types.
If you own a large dog, shock or vibration collars are better choices. Consider whether your pup has thick or thin fur, too. If your dog has a thick coat, they may also need stronger shocks and vibrations. 
5. Look for different collar options.
When you buy an anti-bark collar, don't buy the first one you see. Instead, try to research and compare different products. This way, you can find one that fits your dog best.
6. Let your dog try out the bark collar.
If you can, try the collar on your dog first. It can help you determine whether the product fits your dog. You can also check if it is comfortable for your pup beforehand.
Are Bark Collars Safe for Large Dogs
If you are wondering about their safety, anti-bark collars are safe for large dogs. In fact, it is safer for your dog to use it if they are big.
As long as your dog has no medical conditions, they can handle the collar's pulses, sounds, and vibrations. Just use it moderately and choose intensity levels your dog can take.
Find the Perfect Bark Collar for Your Large Dog
Just like any other toys, clothes, and gear you give to your dog, their anti-bark collar should suit them. These collars are helpful, especially if your dog has barking problems.
When choosing a bark collar, always remember the different factors included in this article. Make sure it is a good fit for your pup, from size to type. If you do not know how to choose one for your large dog, you can also follow the simple step-by-step guide.
About Author (Pauline G. Carter)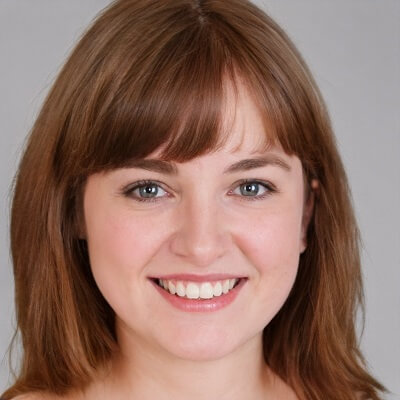 Pauline G. Carter is a well-known pet blogger who has written about the world of pets for several years. She is passionate about pets, from cats and dogs to birds, reptiles, and poultry. Her blog, which is updated regularly, is filled with articles and guides on pet care, nutrition, and training. She also shares her experiences and observations on pet ownership, making her blog relatable and informative for pet lovers. She is a true animal advocate and is dedicated to promoting responsible pet ownership. Let's Go …