September 27, 2021 by Pauline G. Carter
Dressing up your dog can be exciting and challenging with the variety of dog clothes available in the market today.
So what are the things to consider when choosing dog clothes?
Not to worry; we will explore them below.
Factors to Consider When Buying Dog Clothes
Type of Fabric
To start with, you must consider the quality of the fabric. We recommend getting dog clothes made from fleece, knits, pure cotton, or a blend of these materials. This ensures your dog is comfortable and can wear the clothes for a long time.
Once you have selected a cloth with breathable material, ensure that it is machine-pressed so that it doesn't fade quickly. If you are shopping online, stick with trusted sellers that have real positive reviews.
Type of Dog Cloth
Another vital thing to consider when picking out clothes for your dogs is the breed. If your dog breed has a short coat, they will have trouble staying warm in winter. In that case, they will benefit from thick dog coats in winter.
On the other hand, if your dog has thick hair, you can skip the thick coats and sweaters. But if your dog is sick or old, get winter clothes and jackets.
Fitting
It makes sense to select clothes that do not restrict your dogs' movement. Follow the size and weight guidelines for your dog breed or better still, measure your dog before you begin your clothe hunt.
Select clothes that have a higher cut-out at the abdomen and groin area for your male dog. That way, it can do its business with ease.
Easy to Wear
Dog owners know that getting their pets into clothes can be challenging. So it is best to select clothes that are easy to wear and remove. That way, you avoid the whole struggle. While you are at it, consider how the clothes will impact your small dog harness. 
Safety
Safety is a crucial factor for selecting dog clothes. Choose clothes that do not pose any risk to your dogs. That means no clothes with zips, bows, buttons, and other embellishments that they can choke on.
Go for safe clothing options like Velcro; they are easy to fasten and don't get stuck in your pet's fur.
Style
Since your dog can't choose the style and color of clothes, it is up to you to make the tough choices. You can opt for something more in line with your style and even get them color-coded clothes.
When in doubt, opt for something black or white; they match with everything. As long as you prioritize their safety and comfort, you are on the right track.
Bonus: Custom Dog Collars
While you are at it, you might as well pick up some custom dog collars. There are lots of online pet stores where you can pick up these collars. Select high-quality collars that will stand the test of time.
Conclusion
Selecting clothes for your dog is as simple as ABC once you know what to look out for. Go for high-quality materials with the perfect fit and style for your furry friend.
About Author (Pauline G. Carter)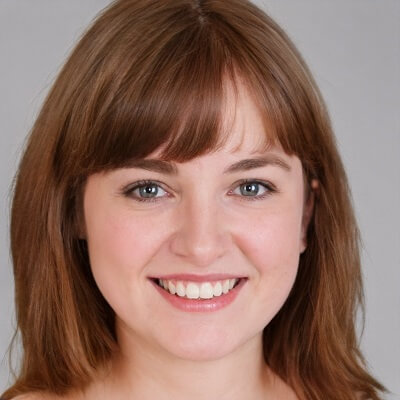 Pauline G. Carter is a well-known pet blogger who has written about the world of pets for several years. She is passionate about pets, from cats and dogs to birds, reptiles, and poultry. Her blog, which is updated regularly, is filled with articles and guides on pet care, nutrition, and training. She also shares her experiences and observations on pet ownership, making her blog relatable and informative for pet lovers. She is a true animal advocate and is dedicated to promoting responsible pet ownership. Let's Go …