September 5, 2022 by Pauline G. Carter
Nothing beats the delicious, mouth-watering taste of a duck breast cooked to perfection. But cooking it just right isn't always as easy as you might think. How to cook duck breast?
The good news is; cooking duck breast is relatively easy. So for a truly memorable duck breast, that's guaranteed to leave your taste buds tantalizing.
How to Cook Duck Breast?
Follow these straightforward steps:
 STEP 01:
Regardless of which duck breast recipe you have found, you will need to do several things to prepare your duck breast. Firstly, take your duck from the fridge, remove the packaging and place it on a chopping board or plate.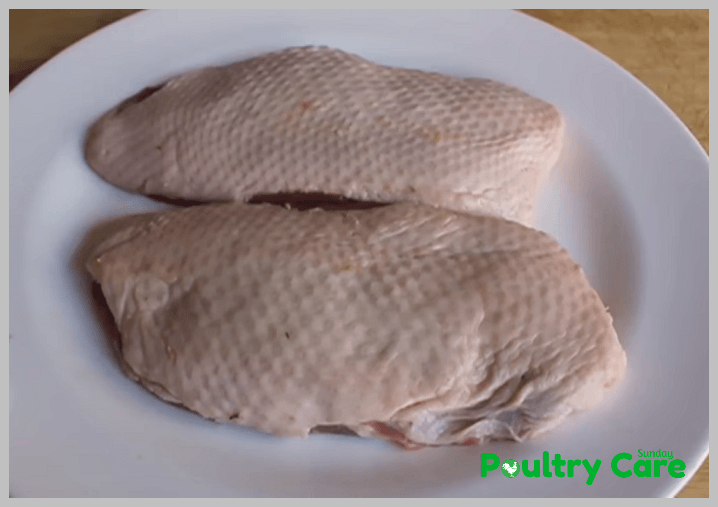 Scoring the duck is an essential part of the process. So in a cross shape score about 2 cm along the breast. This is vital as it will not only help melt the fat, but it will give you irresistibly crispy skin.
Next, you need to apply salt to each side, this will add to the flavor further down the line.
Now leave the duck on the side for 30-60 minutes.
 STEP 02:
Now onto the next stage of breast preparation. Using a paper towel, dab the breast to get rid of all the moisture. Now for extra taste, place 2 teaspoons of duck or cooking oil into your pan.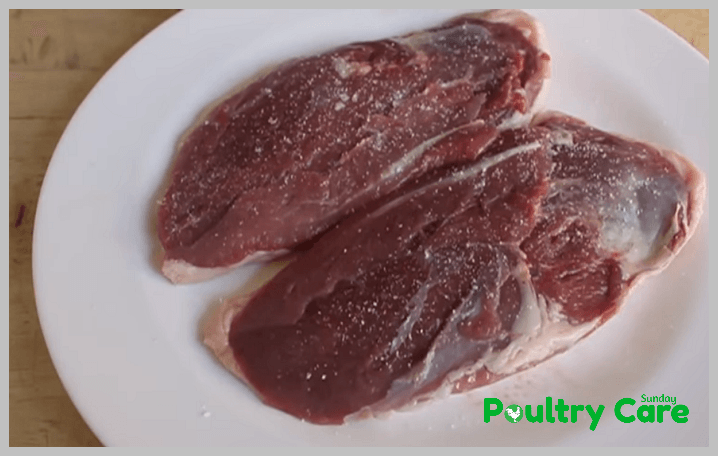 Now take the breast and rub the oil all over the pan, this will prevent the breast sticking and it will rub the oil into all the nooks and crannies of your duck.
You then need to cook the breasts at a moderate to high temperature and then watch those breasts begin to sizzle.
When the breast starts cooking, you may see the ends of your breast start to shrivel and shy away from the heat.
If this does happen, take a kitchen utensil, like a pair of tongs and press the end down into the heat for the best part of a minute.
It is worth highlighting, that you will cook your breast skin side down for around 75% of the time.
 STEP 03:
One thing you don't expect to see in a duck breast recipe is 'kick back and relax'. But fortunately for you, that is exactly what you can to do at this point.
Keep an eye on the pan, but allow that duck to cook and sizzle and enjoy that mouth watering aroma.
How long you leave it to cook will depend on how you like your duck. If the duck is on the smaller side and you want a medium to well-done breast, then you want to cook the breast at a higher heat but for less than 4 minutes.
However, if your duck is a bit larger, like wood ducks, your breast will need more like 4-6 minutes.
If you've got yourself a sizeable, well-fed duck, like a pintail or a domestic duck, then you want to cook it for 6-9 minutes.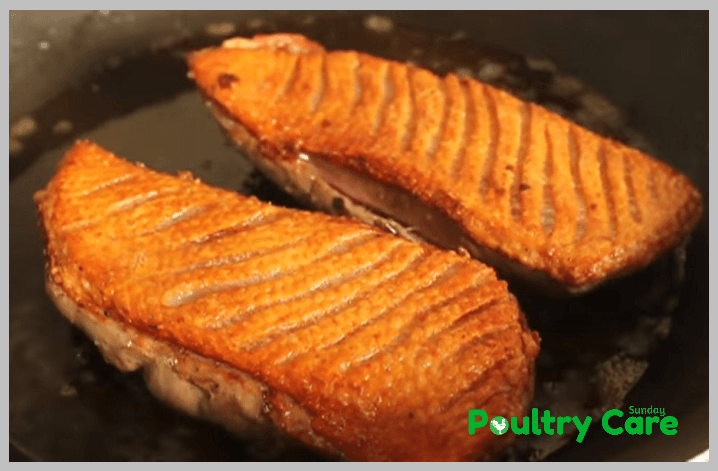 STEP 04:
When it comes to how to cook a duck breast, the only real art is deciding when to turn your breast over. Most people follow a rough time guideline, but listening to your sizzling breast, will tell you exactly when it wants to flip.
When you hear the sizzling diminish, it's time to flip it. But when you do that, be sure to sprinkle the newly upward facing side with salt.
The breast will absorb the salt right away and it will add to that unbeatable flavor at the end.
Once you have flipped them over to the meat side, let smaller ducks cook for roughly 90 seconds, moderately sized ducks for 3 and a half minutes and bigger ducks for approximately 5 minutes.
Knowing when the duck is finished relies on your senses. If your mouth is watering uncontrollably, it's probably time to stop cooking and start eating!
If you don't trust you out of control taste buds, you can use your finger to gently prod the duck. When the duck feels soft, but approaching firm, it's probably about done.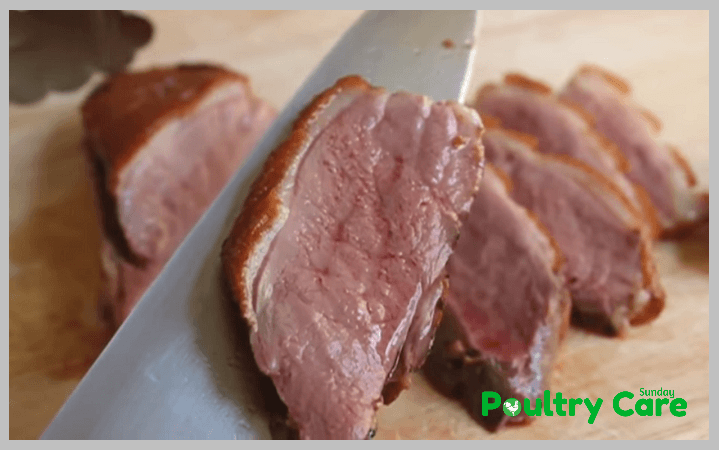 STEP 05:
Take your sizzling duck breast off the heat and allow it to breathe for several minutes. Resting the breast is essential, if you fail to do so, those juices end up all over your kitchen and away from your tantalizing taste buds.
The last part of how to cook duck breast is more down to personal choice than rigid rules. That last stage is the presentation.
You could cut your breast from whichever side you see fit. But if you want thin slices, begin at the meatier end, although you do run the risk of losing some of that crispiness.
If you want to serve the whole breast, it is advisable to serve it skin side up, with the sauce underneath.
With the hard work done, take that breast to the table and devour that delicious, perfectly cooked duck and don't feel obliged to share it, I wouldn't!
DON'T MISS
About Author (Pauline G. Carter)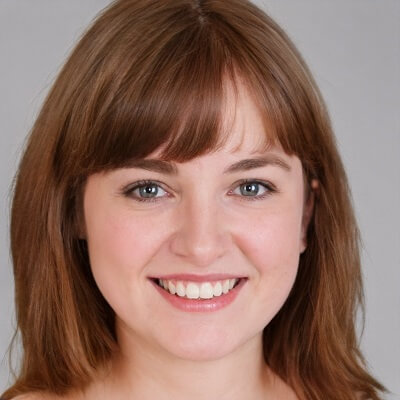 Pauline G. Carter is a well-known pet blogger who has written about the world of pets for several years. She is passionate about pets, from cats and dogs to birds, reptiles, and poultry. Her blog, which is updated regularly, is filled with articles and guides on pet care, nutrition, and training. She also shares her experiences and observations on pet ownership, making her blog relatable and informative for pet lovers. She is a true animal advocate and is dedicated to promoting responsible pet ownership. Let's Go …