May 7, 2022 by Pauline G. Carter
Regardless of its size and level, poultry farming is the same as living with a pet at home.
You are supposed to take care of a lot of different things at the same time.
Like, such as taking care of the food quality and quantity, providing the best environmental conditions to the chicks, ensuring hygiene at all levels, and a lot more.
On the other hand, if proper care is not ensured, it can directly impact poultry's potential and growth.
Therefore, to help you be smooth in your poultry management, below are some practical tips that will benefit you in the long run.
So, without further ado, scroll down further to read till the end!
Give The Right Feed
What is the first and foremost thing you worry about when your child is in the growth phase?
Obviously, your baby gets the healthy food in the appropriate amount and at the right time, right?
The same should be the case with your chickens on the farm.
In fact, taking care of the feed should come as one of the most important things for you in poultry management.
It will help you boost the poultry potential while managing everything efficiently at the same time.
For this, you can take care of factors like the quality, quantity, access, and timing of the bird's food.
Quality will improve chicken's strength and immunity to fight off harmful infections; quantity, timing, and ease of access will help you keep things in balance.
Always Provide Fresh And Clean Water
The next thing that tops the priority list after the feed and its management is the chickens' hydration.
Contrary to popular opinion, these birds actually demand extra care in terms of water and poultry management.
The reason behind this is that chickens are generally prone to every kind of weather condition.
As soon as the outside temperature starts going up, you will need to ensure that there's always clean and accessible water for your chicks to drink.
Moreover, water management plays a crucial role in boosting the poultry's potential, especially for baby chickens, because if you don't keep an eye on freshwater, the chances are that you will come across biofilms and mineral buildup.
Keep A Check On Mortality Rate
Since we have just talked about keeping up with the hygiene in water management and for birds' better health, there's another thing you should be mindful of.
That is, keep an eye on if any of the chicks has contracted a disease that will likely spread to others as well.
This is because once one of your birds dies, the chances of other chickens falling prey to the same situation increase tenfold.
Therefore, to keep things under control and be proficient in poultry management, keep up with mortality checks and act immediately if you encounter anything unusual, like chicks dying one after the other.
Focus On Their Security
After you are done with ensuring everything that will help you keep an eye on the mortality rate of the chickens, now is the time to talk about birds' security and what you can do about it.
There's no doubt that most of the experts suggest you choose your farm area that is fairly open and wide enough for the flock to roam around freely and comfortably.
However, this doesn't mean there's no problem with having an open space, especially at night.
By this, we mean that the chances of an outsider's attack are always high in relatively open places.
So, what can you do about it?
Cage the birds in a sealed container?
Well, definitely, no!
This is where your poultry management skills will help you keep your chickens safe from a predator's attack.
For example, using a poultry farm automatic chicken house door that ensures your chicks are safe from any external attack is considered one of the best options among most farmers.
Litter Management Is Important Too
Just like biofilm and mineral buildup in water is harmful to the chickens, improper litter management can also cause many problems.
This is because birds naturally peck at the litter. However, if not taken care of, it can contribute to the spread of germs, related diseases, and problems that directly affect digestion, intestine, etc., in your flock.
Moreover, dry or wet litter can also indicate if your birds are suffering from any unapparent disease or issue.
Therefore, you are supposed to keep up with the hygiene in your poultry management and lookout for anything unusual.
For example, if the litter is dry most of the time, it means chickens are not staying hydrated enough.
On the other hand, wet litter needs to be taken care of immediately because, when frequent, it means chicks' intestinal health is not doing well.
Feedback Time:
There's no doubt that poultry management is not an easy task, but hopefully, our tips will help you out with that. Lastly, do let us know if we missed out on something you wanted to read! It'll help us improve and bring more useful content in the future!
Read More
About Author (Pauline G. Carter)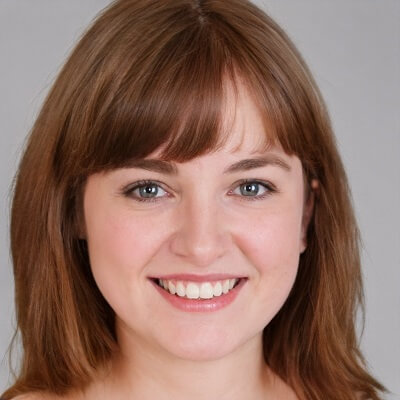 Pauline G. Carter is a well-known pet blogger who has written about the world of pets for several years. She is passionate about pets, from cats and dogs to birds, reptiles, and poultry. Her blog, which is updated regularly, is filled with articles and guides on pet care, nutrition, and training. She also shares her experiences and observations on pet ownership, making her blog relatable and informative for pet lovers. She is a true animal advocate and is dedicated to promoting responsible pet ownership. Let's Go …