February 9, 2021 by Pauline G. Carter
What is a chicken plucker? Chicken or poultry pluckers are the machines or tools used for dressing or feathering off the chickens and other poultry animals.
There are automatic chicken pluckers available on the market today, yet, we can also make our own homemade chicken pluckers if we are looking into saving some money.
Raising chickens for own consumption is one of the many ways to go green and save cash. However, one problem we encounter is the plucking of our own raised chickens.
Manual plucking or feathering off the chickens is a tedious task especially if this is our livelihood or source of income. We can only pluck few fowls if that's the case. I am providing you with ten ways to build chicken plucker yourself.
Related Article – 69 DIY Chicken Coop Plans and Ideas – Easy to Build (100% Free)
10 Homemade Chicken Pluckers On A Budget
1.

Drum Plucker

Using an old drum is a convenient and economical way to make an efficient and workable plucker in your very own backyard.

This tub-style chicken plucker is a good investment for a faster chicken or duck dressing. It can pluck about 10-15 chickens at the same time and it can dress a chicken in less than a minute.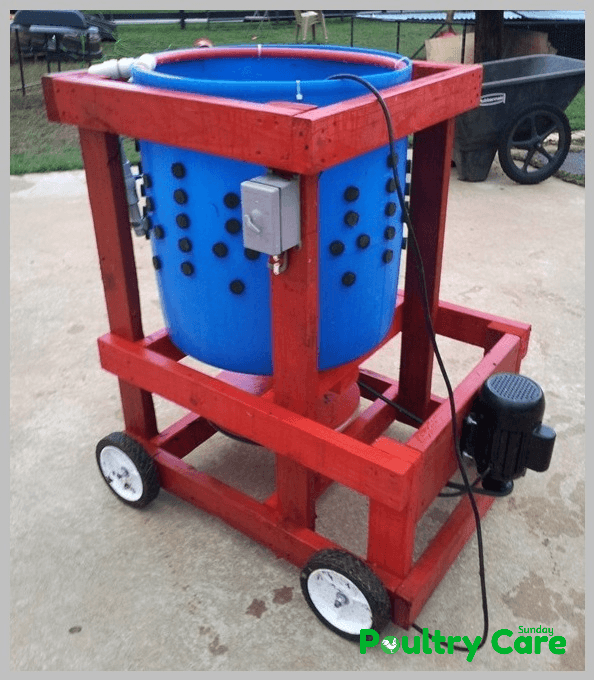 Of course, the chickens must be properly scalded to make the most of this drum chicken plucker, or for all other fowls for that matter.
Related Article – 15 Most Common Chicken Diseases, Symptoms and Treatment
2.

The S-Plucker

This is also called 6-Dollar Chicken Plucker. This is the most cost-efficient plucker one can do if you dress chicken few times a year.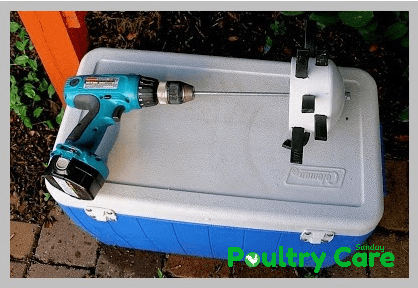 Yes, this is not user-friendly for daily use. All you need is a drill, PVC pipe end caps, and a few bungee cords and a helping hand.
Yes, a helping hand, as there is a step in making this plucker when you'll need assistance.
You may just borrow a drill from a friend who has this machine as buying one may not be cost-efficient at all.
Also called the tub plucker. If you want a sure ball homemade chicken plucker, this is the one for you. This is DIY chicken plucker invented by a certain Herrick Kimball.
He invented and used a tub plucker wherein one has just to flip a switch, drop the birds in the tub, and wait while the machine speedily takes all the feathers off.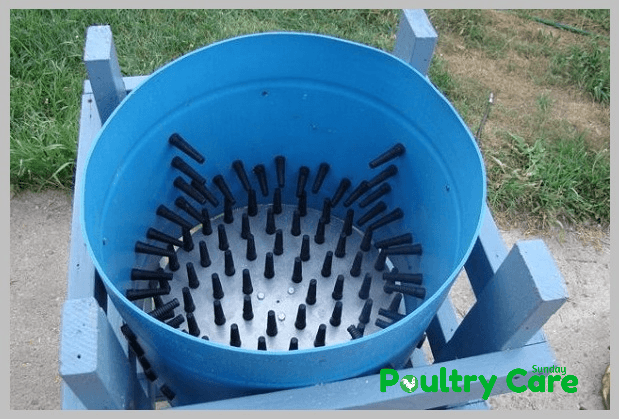 It is amazingly fast dressing a chicken in just 15 to 20 seconds. He then published a 60-pages plucker plan book.
You may buy this step-by-step guide book, buy the needed parts on his website and you can start building your DIY chicken plucker.
With this method, you can save time and effort on experimenting since you will just have to follow a guide. You can save on labor with this automatic chicken plucker.
4.

Cowgirl Chicken Plucker

This chicken plucker only costs under 50 bucks and used whatever was handy – a pizza pan and belt!

The author started it with a plastic barrel and reinforced its bottom using a pizza pan. It is designed in such a way that water and feathers can pass through and out effortlessly.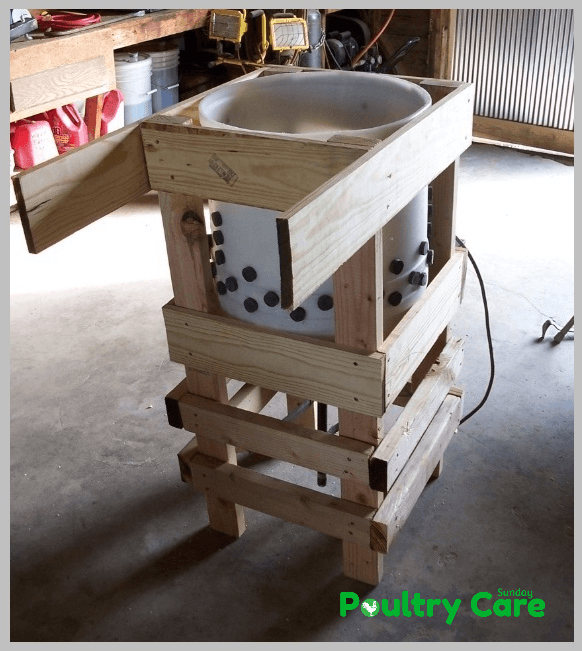 Aside from the plastic barrel, pizza pan and belt, this homemade chicken plucker used some rubber fingers, some wood board, electric box and switch along with bolts.
And nuts, pulley, shaft and brackets, idler pulley and hp motor which were just salvaged from an old air compressor. We may call it the minimalist plucker, can't we? Here is Tools Ever, which provides proper quality tools for everyday use your home, garden, office, everywhere.
5.

Achorn Farm Chicken Plucker

This is a 120 plucker fingered chicken plucker that comes with a lot of sweat! Literally! But we reap what we saw.

The maker deviated most of the plans and materials to other affordable and available materials he had on hand.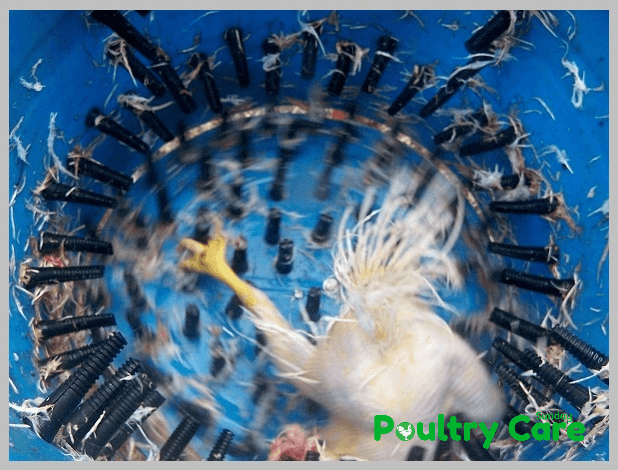 To his surprise, the output was designed to be a long-lasting plucker if you just follow what the inventor did.
You will need a food grade plastic barrel that is 55-gallon capacity, an old snow blower gear box, and some scrap wood and rubber fingers.
6.

Homemade Whizbang

This is modeled from the Whizbang Chicken Plucker. The only difference is the finger puller used. It used the Stachoviak plucker finger puller made by Jim Stachoviak from Wisconsin.

Jim suggested some pointers like lubricating the base of each finger and soaking the fingers in warm water prior to installation.

So, if you purchased the book for the step-by-step guide on making your own plucker, and you found that pulling rubber fingers into the featherplace is teeth-gritting.

It's high time you try this plucker finger puller for your homemade Whizbang. Can make your life easier and sweat lesser!
7.

Washing Machine Chicken Plucker

This washing machine inspired plucker is an any poultry plucker. It is intended for all poultry animals to be feathered in a matter of seconds – chickens, ducks, turkeys, and geese.

Since washing machines are rather large, it is great to be used in making own plucker for large-scale chicken dressing business due to its bigger capacity.

You will be amazed at how this design can hasten your work – more outputs in no time at all!
8.

Jack McGee Chicken Plucker

It is great for a small flock of fowls. Its small size has the capacity to work fast, to be cleaned easily and to be stored lightly.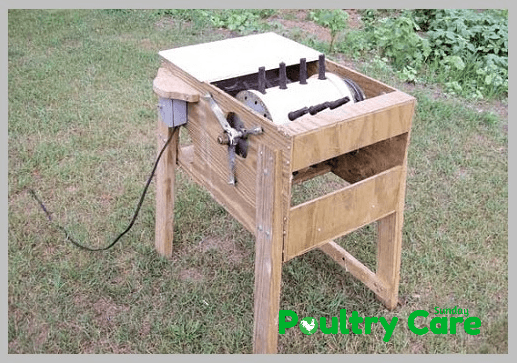 If you are good on recycling left over materials such as unused PVC pipes and few pieces of treated plywood, and some cage blowers, then this chicken plucker is for you.
He made sure that chicken would not touch the treated wood. This is what this author from Michigan did in building his own small flock chicken plucker which lasted him five years.
Truthfully, it saved him a great amount of money!
9.

The 1.5HP Chicken Pluckers

This is a Yardbird design which you can use as a model in making your own chicken plucker. You may find similar material such as a food grade drum or any food grade tub from your own yard.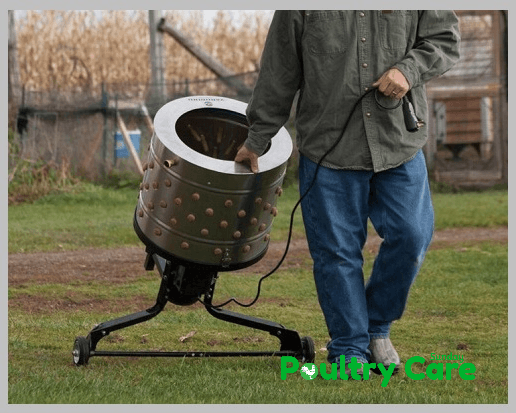 Use solid rubber wheels with ball bearings for easy transport. It has built-in irrigation rings for automatic and efficient feather plucking.
It has feather slideway making the debris collection simpler. It is easy to clean due to its quick-release removable tub.
You may incorporate these suggestions to any of chicken pluckers mentioned above for your own convenience. You may have to adjust and experiment with it though.
10.

Wash-board Style Chicken Plucker

It requires installing chicken plucker fingers on the sides and bottom of a U of plywood.

Wing, in between legs, and tail feathers must be hand- or manually plucked because they are hard to remove with this chicken plucker.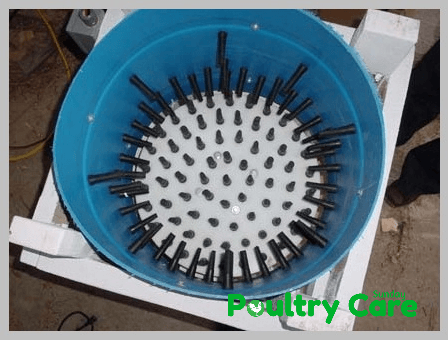 You may do it before or after plucking – whatever is convenient to you. Pull the bird through the plucker a few times.
In between pulling, rotate the bird as if you are grilling a barbeque- tossing it around. Estimated, that it can save you around 10 minutes per bird plucked.
It may not be mechanically fast, however, it does not require electricity. That's where the big savings come in!
Final Verdict
I hope you find one of these homemade chicken pluckers to be applicable to your needs. Use whatever materials mentioned from this article is available to you as long it is food grade.
It must not contaminate chickens being plucked and is also safe for you, the user.
Aside from using any of these chicken pluckers for your own business, you may also earn from selling them – ONLINE or to your own community.
DON'T MISS
About Author (Pauline G. Carter)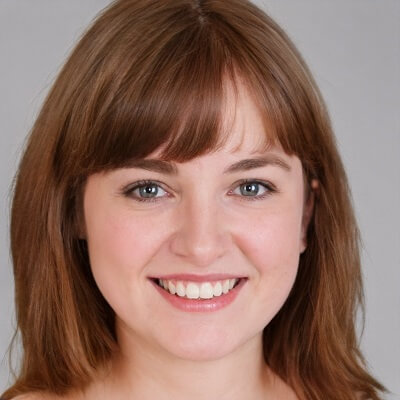 Pauline G. Carter is a well-known pet blogger who has written about the world of pets for several years. She is passionate about pets, from cats and dogs to birds, reptiles, and poultry. Her blog, which is updated regularly, is filled with articles and guides on pet care, nutrition, and training. She also shares her experiences and observations on pet ownership, making her blog relatable and informative for pet lovers. She is a true animal advocate and is dedicated to promoting responsible pet ownership. Let's Go …