February 9, 2021 by Pauline G. Carter
Winter season is making its presence in many areas and as we humans get cold in chilly weather, your dog may too. For a dog to keep himself warm physically is depend on his breed, size and age. Northern breeds, Alaskan Malamutes, Siberian Huskies and others with dense coat may just do fine in winter.
On the other hand, breeds that naturally have very short or thin hair, pets with a weaker immune system or having any diseases that prevent the normal growth of hair all benefits from a warm dog sweater.
Some dogs having a thick coat of fur that's kept short to avoid matting can wear dog sweater. To keep your pet warm during the chiller times puppy sweaters are a great option also, the choice of the sweater will vary from pet to pet so, here we discuss how to choose the dog sweaters for small puppies and dogs.
Find out if your dog needs a sweater:
The very first step is to find out if your dog needs a sweater. If you are having a dog with thick fur or they are likely to handle cold or rain well then the probability is less the sweater is needed by them.
Although there is a lot of myths and facts about the dogs needing cloths.
Myth- All dogs need to wear a sweater during winter.
Fact- As we discussed above, dogs having a weak immune system or a dog with a medical condition might benefit from clothing.
Myth- If you forcefully make your dog wear a coat he gets used to of it.
Fact- Even if you gradually introduce sweater to your dog it is possible that your dog still not like it. So it's better to not force your pooch to wear it.
Myth- Large dogs do need to wear a sweater.
Fact- Even if your dog is large in shapes like Greyhounds they might need a sweater due to their short hair and a little body fat.
Properly Take Sweater Measurements:
You generally like to wear well-fitted clothes similarly your dog likes it too. Measure your dog to avoid disappointments and wasting your money on clothes that don't fit. To take the measurement place your dog on a flat surface and keep him in stand-up position looking straight.
Now take a measuring tape and follow the steps mentioned below:
Measure the neck circumference: Measure around the dog's neck but lose enough so that you can fit a finger in between.
Measure the length of the spine or back: Measure the spine from the base of his neck to an inch beginning of the tail.
Measure the chest of your dog's chest at the broadest part of his cage.
Measure the Waistline: Well this measurement will depend on if your pooch is male or female. To measure a female dog, measure her from the narrowest part of her waist and for a male dog, measure from his waist an inch in front of his sheath.
Measure the breadth of the chest: Measure from your dog's shoulder on your left and span the width across his chest at the widest part.
Look forward to Functionality & Comfort:
Comfort is a key, ensure that the sweater isn't covering your dog's sheath. Also, the sweater is not difficult to put on or take off. The process of wearing a sweater should be easier for your dog.
Choose an Appropriate Material:
According to your pooch breed, pick the cloth material and while you pick cloth or sweater always go for an easily washable and dried option. Also, ensure that the material should not itch or irritate your dog's skin.
These are some tips that you can follow while buying a sweater for your dog. By going through this article you can gain a better understanding of your dog's needs when it comes to picking the sweater.
Read More
About Author (Pauline G. Carter)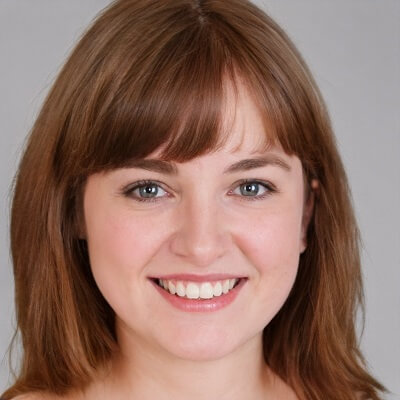 Pauline G. Carter is a well-known pet blogger who has written about the world of pets for several years. She is passionate about pets, from cats and dogs to birds, reptiles, and poultry. Her blog, which is updated regularly, is filled with articles and guides on pet care, nutrition, and training. She also shares her experiences and observations on pet ownership, making her blog relatable and informative for pet lovers. She is a true animal advocate and is dedicated to promoting responsible pet ownership. Let's Go …