June 30, 2023 by Pauline G. Carter
The thrill of planning a holiday trip often coincides with the perplexing question of where to leave our four-legged friends. Unless you're fortunate enough to have a network of friends and family eager to pet-sit, it's likely you'll need to seek out commercial pet care services. Understanding the myriad of options available, including boarding facilities and the emerging trend of online pet-sitting services, is crucial to ensure the well-being of our furry companions.
The Facets of Boarding Facilities
Boarding facilities are diverse, encompassing kennels, catteries, and even care services within veterinary practices. The quality of these facilities can vary, and they are not always directly proportional to their cost. Factors such as location (urban vs rural), timing (peak vs off-peak season), duration of stay, additional services like exercise or medication, and the number of pets can significantly impact pricing. For instance, Kip' dog kennels in Sydney is known for its exceptional service, even though it's located in a major city.
When it comes to dog kennels, an ideal one will ensure your pet returns from their vacation as content and healthy as you. Nonetheless, experiences can fluctuate from an enjoyable countryside romp with other dogs to distressing episodes, such as stress, kennel cough, untreated injuries, or insufficient exercise.
Dog Stacking and Its Implications
One practice to be wary of is joint boarding or "dog stacking," where the kennel owner places multiple unfamiliar dogs in a single run, often during peak periods. While it can provide a playmate for your dog, it also has the potential for conflict. If this is a concern, it is essential to inquire directly about the possibility of shared runs.
The Cat Conundrum
Catteries often provide smaller spaces for cats, perhaps based on the perception that cats, being smaller and less active than dogs, require less room. This often results in small multi-level cages, which can be stressful for some cats that dislike the close company.
Veterinary Boarding
Veterinary practices sometimes offer boarding facilities. While these cages are often small, designed for animals recuperating from surgery, they can also be used for short-term stays. However, it is essential to check the amount of time your pet will spend outside the cage.
Making Smart Choices
When deciding on boarding for your pet, start by seeking recommendations from colleagues, vets, breeders, and fellow pet owners. Then, inspect several places in advance and book early, especially during peak periods. Look for clean pens, good ventilation, protection from harsh weather, provision of toys and stimulation for cats, and views of the outside world.
Also, inquire about health and veterinary care, dietary provisions, the qualifications and attitudes of the staff, and after-hours care. It's also crucial to understand the specific exercise and play routines provided by the facility.
Online Platforms and Pet Sitting Agencies
Online pet-sitting platforms like Don't Fret Pet, PetCloud, Mad Paws, and PawShake have gained popularity in recent years. These platforms match pet owners with sitters who provide care in either the owner's or sitter's home. While convenient, these platforms vary in their vetting processes and service quality, so be sure to do your research.
Home Care for Pets
For those who prefer home-based pet care, you can have someone live in your house or hire a pet sitter. This approach is particularly beneficial for cat owners, those with multiple pets, or owners of fish, birds, and other caged pets. However, entrusting your home and pet to someone requires careful consideration. Always conduct a thorough vetting process, and observe the potential minders to save space. See full conversation.
A Hybrid Approach
If you don't like the idea of a stranger living in your home but still prefer home-based care, a hybrid option is to hire a pet sitter who visits once or twice a day to feed, clean, and play with your pet. This solution is often cheaper and works well for pets that are comfortable with minimal human interaction.
Specialized Services
Some services cater to the unique needs of different pets. For instance, dog walkers and doggy daycare centers are ideal for dogs that need a lot of exercise and stimulation. For cats, certain services cater specifically to their needs, providing plenty of climbing and playing opportunities.
Technology Integration
Modern technology has made it easier than ever to monitor your pet while you're away. Many pet care services now provide video streaming, so you can watch your pet in real-time, while others offer regular photo or video updates.
In Conclusion
The best solution for your pet's care, while you're away, will depend on your pet's temperament, their need for human interaction, and their comfort with various options. A little bit of planning and research will go a long way in ensuring that both you and your pet have a fantastic vacation!
About Author (Pauline G. Carter)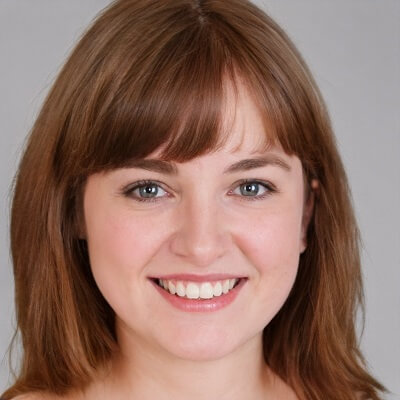 Pauline G. Carter is a well-known pet blogger who has written about the world of pets for several years. She is passionate about pets, from cats and dogs to birds, reptiles, and poultry. Her blog, which is updated regularly, is filled with articles and guides on pet care, nutrition, and training. She also shares her experiences and observations on pet ownership, making her blog relatable and informative for pet lovers. She is a true animal advocate and is dedicated to promoting responsible pet ownership. Let's Go …