August 12, 2021 by Pauline G. Carter
With the ever plummeting temperature and winter fast approaching, you may need to consider buying a winter coat for your dog.
It is a fashion statement for some pet owners, but it can be a necessity for others!
Find out if you should get a winter jacket for your dog and how to choose the best winter coat out there.
Does My Dog Need a Winter Coat?
There is no straight-cut answer to that question because there are a lot of things to consider. Here are some questions to help you make the right decision:
Is your dog immuno-compromised?
Is your dog accustomed to warmer climates?
Is your dog tiny, old, or a young pup?
Is your dog skinny without fat to help keep it warm?
If your dog has thick fur and copes well with cold climates, then a winter coat may not be necessary.
Tips to Help You Select the Best Winter Coat for Your Dog
Consider Your Dogs' Anatomy
The first step to selecting a great winter coat for your dog is assessing your dogs' anatomy. To ensure the best fit, you will need to measure your dog.
Online Sizing
With eCommerce, you can buy your pets' winter coats online but avoid coats with sizes (small, medium, and large). That is, of course, unless the seller can provide details on the exact measurements of the coat.
Material
Prioritize the type of material you want for the coat. You have the option of water-resistant, wind-blocking, water-proofing, and insulation. Remember that the priority is keeping your dog warm in winter, not making a fashion statement. That's not to say that you can't have a coat that is both insulating and fashionable.
Coat Design
It makes sense to select Kuoser dog coats for winter that is easy to put on, especially if your dog is old or has challenges moving. Look for a coat that has a lot of leg space; it makes it easy for you to slip the dog's legs in.
Check If Its Machine Washable
Your dog's winter coat should be machine washable. That way, when they get it dirty, you can easily toss the coat into the washing machine and clean it up.
Return Policy
Make sure your dog's winter coat has a valid return policy. This comes in handy when you get something you don't like in terms of quality or sizing.
How Can You Get the Best Fit for Your Dogs Winter Coat?
Of course, how the coat fits on your dog is essential. The perfect winter coat for your pet should be snug, comfortable, and have no gaps restricting movement. Use a tape measure to measure these areas:
Length from the shoulder blades to the base of its tail
The width of the widest part of its chest and tail
Width of the smallest part of its waist
Conclusion
A winter coat for your dog can be more than a fashion statement. It is a necessity for dogs that can't deal with the dropping temperatures. We hope our article helps you select the best winter coat out there for your furry friend.
Read More
About Author (Pauline G. Carter)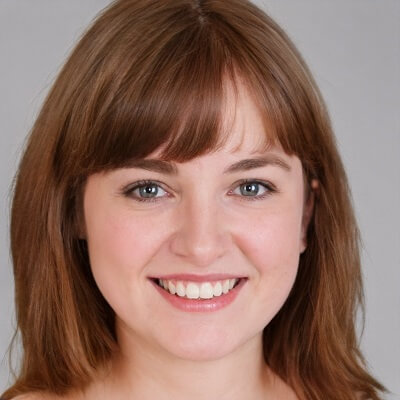 Pauline G. Carter is a well-known pet blogger who has written about the world of pets for several years. She is passionate about pets, from cats and dogs to birds, reptiles, and poultry. Her blog, which is updated regularly, is filled with articles and guides on pet care, nutrition, and training. She also shares her experiences and observations on pet ownership, making her blog relatable and informative for pet lovers. She is a true animal advocate and is dedicated to promoting responsible pet ownership. Let's Go …