March 11, 2023 by Pauline G. Carter
Vet assistants are essential for providing care to pets and other non-farm animals. If you're passionate about animals, a vet assistant job can be highly rewarding. You can help keep animals safe and provide comfort to their owners.
Professionals may use this entry-level role to determine if they want to continue with more education or stay in the field. The demand for Vet Assistants is high and those in the profession typically work at animal hospitals, veterinarian clinics, educational institutions, research centers, and more – often part-time hours which may include nights, weekends, and holidays. With many providers offering 24/7 care services, opportunities are vast.
To be a successful veterinary assistant, you need a diverse set of skills. Physical strength and manual dexterity are crucial since the job is often very physical. You'll be handling animals, administering medication, using medical equipment, and collecting blood and urine samples. Some pets can weigh over 100 pounds, so it's important to be able to maneuver them and adapt to their size and strength. Additionally, you'll likely be on your feet for a significant portion of the day, so physical fitness and stamina are important.
Empathy and love for animals are also necessary traits for veterinary assistants. Good communication skills and customer service skills are essential for building relationships with clients. Pet owners want their animals to receive optimal support and care, so treating animals with sensitivity is also important. Detail-oriented and vigilant, veterinary assistants must be aware of any developments that could affect an animal's health.
Finally, emotional skills are critical for veterinary assistants. They may encounter challenging situations, such as abused and injured animals or the euthanization of pets. It's important to be able to handle such situations with grace and professionalism.
As a veterinary assistant, you play a crucial role in the health and well-being of animals. Your primary responsibility involves administering medications and vaccinations to pets, ensuring that they receive the necessary treatments to stay healthy. Additionally, you may assist with x-rays and prepare pets for surgery, including sterilizing surgical instruments and medical equipment.
Booking appointments and answering calls is another critical aspect of your job, and you must keep careful and accurate records of all the pets you see. You must familiarise yourself with pets' information and notes from previous appointments, providing information and educating owners on how best to care for their pets.
You will also be responsible for providing feed, water, and fresh bedding to pets in your care, as well as applying bandages to fractures and wounds. Your role also involves restraining animals during examinations, treatments, and operations, assisting veterinarians during surgery, and responding to emergencies. You must keep the clinic clean and sanitized, including kennels, cages, exam, and waiting rooms, and exercise pets staying at the clinic.
These duties may seem standard, but they are essential in ensuring the health and well-being of animals. a veterinary assistant you play a vital role in the pets and this profession is commendable. If you possess these qualities, a career as a veterinary assistant could be a great fit for you. It is a rewarding job that allows you to work closely with animals and make a positive impact on their lives. Explore your local area's available no-experience vet assistant roles on Jooble → https://jooble.org/jobs-no-experience-veterinary-assistant
About Author (Pauline G. Carter)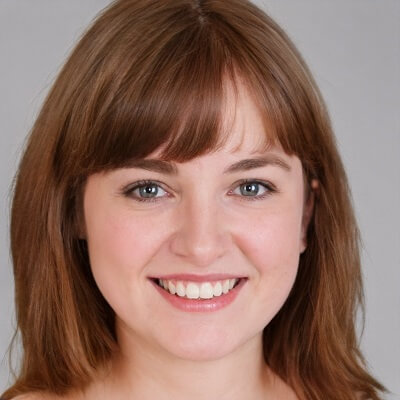 Pauline G. Carter is a well-known pet blogger who has written about the world of pets for several years. She is passionate about pets, from cats and dogs to birds, reptiles, and poultry. Her blog, which is updated regularly, is filled with articles and guides on pet care, nutrition, and training. She also shares her experiences and observations on pet ownership, making her blog relatable and informative for pet lovers. She is a true animal advocate and is dedicated to promoting responsible pet ownership. Let's Go …