February 9, 2021 by Pauline G. Carter
Just like home cleaners can have a negative effect on human health, pet cleaners can be dangerous to your pets too. That is especially when they are cleaning your pet's carpet. If you think about it, pets spend most of their time on the carpet. They may take a nap laying down on the carpet or they are just playing around walking on the carpet.
Unlike people, most of their time is spent near the carpet. One of the best ways to keep your pet healthy is by ensuring that their carpet is clean always. However, this is usually a challenge especially if things like urine accident happen. This doesn't only leave your carpet with unsightly stain but also with an unpleasant odor.
Pet Carpet Cleaning – What to Consider?
In order to keep your house clean and your pet healthy, this is what to consider when looking into pet carpet cleaning.
#1. Choose Natural Cleaners
Natural cleaners such as pure water are the best choice for pet carpet cleaning. That is because unlike their commercial alternatives, pure water is safer. To remove light stains and odors, you can apply baking soda on your pet's carpet. Give it sometime about an hour and then vacuum it thoroughly. Pure water and baking soda are safe for most pets. They are also as active as other commercial pet powders.
#2. A Wet Vacuum
The most reliable method and one of the most effective in cleaning a slightly soiled pet carpet are by using straight water. You can either buy or hire a wet vac. It flushes all your carpet with clean water until it gets soaked. Afterward, it sucks out all the water together with any dirt on the carpet. Before using a wet vacuum, you can remove stains and do a pre-stain treatment.
That is by using dilute white vinegar mixed with salt or lemon water juice. Using a wet vacuum is very useful as it removes all pet stains because it flushes out all remnants of urine. A permanent order will be left behind if you allow pet's urine to dry. Consider using a wet vacuum for regular carpet cleaning to prevent bad odor.
#3. Always Read The Label
Before buying or using any carpet cleaning product for your pet, it is advisable to read the instructions carefully and also the warnings indicated on the product. There are a number of pet-safe stain removers and deodorizes that you can use for cleaning your pet.
However, it would help if you were very cautious about the products you choose from the list of top pet carpet cleaners. It is good to use pet-safe cleaning products, and you can purchase them from a pet store since products are safe for most pets.
#4. Avoid Products that Can Irritate Your Pet
Some carpet deodorizers and sprays contain active ingredients that are harmful to your pet. For example, products with chlorine can irritate the skin of your pets and its eyes. Since chlorine is denser than air, it settles quickly on the carpet. Also, products with ammonia cause watery eyes and sneezing to your pet. Avoid products with such ingredients for the safety of your pet.
Conclusion
These are some of the things to consider when looking into pet carpet cleaning. Applying these tips will ensure that your home is clean and your pet is safe. Also, while using pet safe products to ensure that your pet is out of the room until the products are dry.
DON'T MISS
About Author (Pauline G. Carter)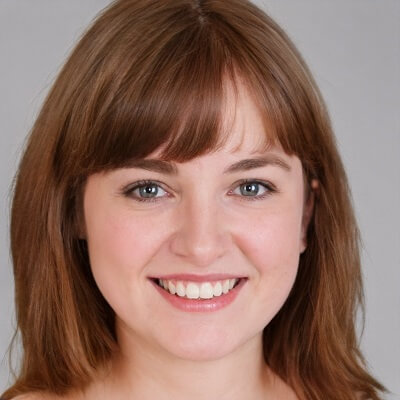 Pauline G. Carter is a well-known pet blogger who has written about the world of pets for several years. She is passionate about pets, from cats and dogs to birds, reptiles, and poultry. Her blog, which is updated regularly, is filled with articles and guides on pet care, nutrition, and training. She also shares her experiences and observations on pet ownership, making her blog relatable and informative for pet lovers. She is a true animal advocate and is dedicated to promoting responsible pet ownership. Let's Go …