February 9, 2021 by Pauline G. Carter
Going away on a holiday? Do not forget about your dog. Even if it's just for a week (or even less), having to separate from you can be a difficult thing for your pup. 
It is therefore very important that the temporary home you find for your dog during this period is comfortable and fun so that your dog too, can enjoy its holiday when you're away!
When it comes to such temporary homes, there are various types of facilities you can consider. If you are going away for just a day or two, you can opt for the dog daycares.
Alternatively, you may want to go for a dog boarding kennel which is of a more upscale service where cage-less dog boarding and one-on-one pet sitter attention are available.
The Right Dog Boarding Kennel – How To Choose?
Regardless of the type you go for, how do you choose which one is the best though? Or rather, which is the right facility for your dog? Here are a few things you can take reference to:
Word of Mouth/Recommendations
Begin your search by asking friends and family if they have any good recommendations. This alone helps filter off the inferior ones to a large extent because your friends and family would have had the experience already to know if a particular dog care center is of any good.
If this is not an avenue, you can always check with your local vets and pet store. Usually, they will know which are the good ones to recommend. 
Research Online
If all else fails, Google is your best friend. Most reputable dog boarding services have websites available online for you to search for. They usually have a gallery of pictures showing how their facility looks like so you can see if they are to your liking, as well as what services they offer.
Remember to always read the reviews. Forums are a good place to have access to honest reviews that are true and unbiased to help you make an informed decision.
Make A Visit/Take a Tour
Once you have shortlisted the ones you like, make an appointment and pay a visit to them. This is worthy to do because you get to see in person how the facility really is.
Is it hygienic? Are there too many dogs/too crowded? How is the sleeping arrangement be like? These are some of the things you should pay attention to above everything else.
Find out who will be your dog's caretaker. Observe and evaluate how they interact and take care of other dogs. Is this to your liking? You may want to also learn about their feeding practice and grooming sessions.
Most importantly, make sure the place is clean, tidy and safe. Speaking of safety, you will want to check the outdoor areas to see if they are fully secured. The last thing you'd want is there be a chance for your dog to escape via a hole or something.
Have A Trial Session
You can choose the best facility all you want but it's meaningless if your dog doesn't like it. So if circumstances allow, we'd suggest bringing your dog to the boarding centre and let him stay there for a few hours on its own first to see how he copes.
Doing this will ease him into dog boarding in a gradual way because it wouldn't feel like it has been abandoned by you.
That way, when you really do leave it there when you go on your holiday, it will feel like it's just going back to a place that he knows as opposed to being chucked at a totally new and unfamiliar place overnight.
A dog boarding kennel centre like Mr Woofles offer such services because they see it as an important and essential step in ensuring both dog and owner feel stress and anxiety-free for the whole process.
Wrapping Up
In any case, make sure you book well in advance to avoid disappointment because the good ones often get booked out pretty quickly. Especially so around the holiday season.
Also, make sure your dog is vaccinated and that you have the paper work ready because all reputable dog boarding centres require your pup to be fully vaccinated.
You certainly do not want to be rushing here and there to do all these when there are a million of other things waiting for you to pack for your holiday.
Now off you go and enjoy that vacation – your beloved four-legged friend is surely on its way to doing so!
DON'T MISS
About Author (Pauline G. Carter)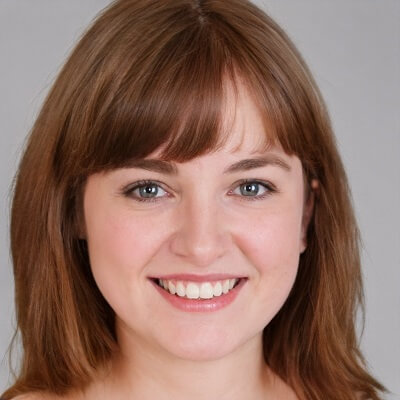 Pauline G. Carter is a well-known pet blogger who has written about the world of pets for several years. She is passionate about pets, from cats and dogs to birds, reptiles, and poultry. Her blog, which is updated regularly, is filled with articles and guides on pet care, nutrition, and training. She also shares her experiences and observations on pet ownership, making her blog relatable and informative for pet lovers. She is a true animal advocate and is dedicated to promoting responsible pet ownership. Let's Go …