February 9, 2021 by Pauline G. Carter
A domestic British chicken breed was named for the market town of Dorking, Surrey, in Southern England. It is one of the oldest British chicken breeds as it is believed to be developed in the era of Julius Caesar.
It is a five-clawed chicken breed that is distinct and unique from other chicken breeds, which only have 4 toes, and they were initially used as meat producers only.
The Standard of Excellence in Exhibition Poultry included the Dorking in its first poultry standard in its publication in 1865. Interest in this chicken breed rapidly decreased during the Second World War. As of 2007, this chicken breed is included in the list of endangered- maintained species.
Because of their highest table quality, this chicken breed is the most sought after chicken among its contemporaries. Five color standards of this special Dorking chicken breed are known – white, cuckoo, silver grey, red and dark.
Dorking Chicken | Breed Profile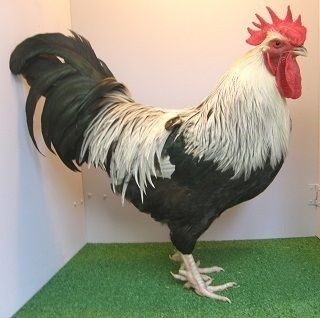 Country of origin:
United Kingdom
Primary use:
Dual-purpose meat/eggs
Weight:
Male: Standard: 3.60-6.35 kg, Bantam: 1130–1360 g;
Female: Standard: 3.60-4.55 kg, Bantam: 910–1130 g
Temperament:
Calm, Docile
Recognized Varieties:
Red, Colored, Rose Comb White, Silver Grey, White
Egg production (annual):
140
Egg color:
White
Egg size:
Medium
Comb type:
Single or rose-comb
Characteristics Of The Dorking Chicken
The White is pure white – no straw tinge. The Cuckoo has fuzzy strands of grey and dark grey across their feathers.
For hens, the Silver Grey has a delicate silver-grey shade, and its penciling is darker grey while Dark is the deeper and darker version of the Silver Grey. The Red's hue is very dark. All these five colors carry red eyes and with white legs and feet.
This chicken breed is classified as English and a large fowl. Their bodies are rectangular, and the five-toed legs are short. They can be either single- or rose combed, but the Bantams are all single-combed and clean legged. They have soft, heavy feathers.
Their skin color is white, and they lay white or tinted eggs. Standard male Dorking weighs 3.60 to 6.35 kilos while the female weighs 3.6 to 4.55 kilos. Male Bantam weighs 1.13 to 1.36 kilos while female Bantam weighs 0.91 to 1.13 kilos. Yes, males are heavier than the female versions.
This chicken breed is dual-purpose – egg and meat producer. They are one of the few red- earlobes chicken breeds that produce a white-shelled egg.
Behavior/ Temperament/ Use
Dorking chickens are quiet in nature. They are large, hardy, and active fowls that they need space to avoid them from being weedy because they are great foragers.
They tend to lay eggs in the early part of the year. White-shelled eggs are of good or medium size. They can lay eggs of about 150 to 200 pieces in a year.
Calm and docile, as these birds are, they need a good quality feed in order to keep their weight and size. They tend to be broody, yet they have great dispositions. Hens make good mothers for their Dorking chicks. Dorking takes two years to mature but can live up to seven years.
What We Liked/Pros
There are five varieties to choose from.
Dual purpose – excellent producer of meat and white-shelled eggs.
Even Queen Victoria preferred this meat than other breeds.
Great show birds, too.
Hardy and active.
Great foragers.
Can live up to seven years.
What We Don't Like/Cons
Need more space than other domestic birds.
May take two years to mature.
Not economical since they need extra feeding care.
Critically endangered species.
Related Articles:
About Author (Pauline G. Carter)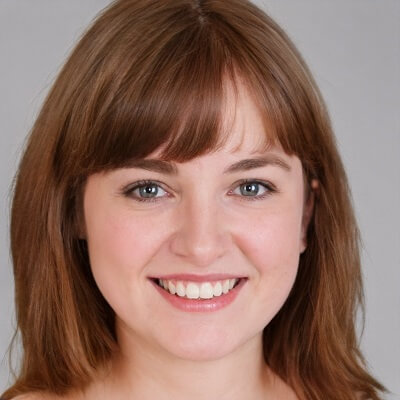 Pauline G. Carter is a well-known pet blogger who has written about the world of pets for several years. She is passionate about pets, from cats and dogs to birds, reptiles, and poultry. Her blog, which is updated regularly, is filled with articles and guides on pet care, nutrition, and training. She also shares her experiences and observations on pet ownership, making her blog relatable and informative for pet lovers. She is a true animal advocate and is dedicated to promoting responsible pet ownership. Let's Go …