February 9, 2021 by Pauline G. Carter
When it comes to choosing a pet door, there are hundreds of pet doors with varying sizes and options out there. Choosing the right one can be a daunting task. A pet door is a great way to give your pet the freedom to come in or go as they please.
However, not all pet doors are the same, and you will want one that lasts forever. So how do you choose the right pet door? For you to choose the most suitable pet door, you have to consider the following;
The Size of Your Pet
You have to consider the size of your pet for you to select its suitable door. This will help you to buy a door that is too small for your pet that will be not useful. To know the size of your pet, you measure its width, height, and weight and add an extra two inches to that measurement to allow for extra room. This will help you purchase the right door size for your pet.
The Material of The Pet Door
Pet doors are designed with different materials where aluminum and plastic are the most common. Select a pet door material that is strong enough to withstand the weight of your pet while it's running in and out.
Weather 
Depending on where you live, the weather conditions will determine the kind of pet door you will buy. If you live in a place with a harsh climate, extreme heat, snow, gushy winds, you will not want all that to get inside your home, look for a pet door that is weather-resistant and seals tightly and insulates well too.
Features
Features of the pet door can help you select the most suitable door. Choose a pet door with double panels if you live a place with seasonal weather. It helps in sealing air in your house so that the outdoor weather does not get inside your home.
Some pet doors are motorized, while others have implantable microchip and sensors. Look for features that will meet your needs. It is also good to look for a pet door with a self-lock-mechanism to prevent pesky animals from entering your house.
Type Of Pet Door
Pet doors are of different types, depending on where you want to install them. They include
Sliding Glass Pet Doors
A sliding pet door is most suitable for larger pets. It has a two-piece aluminum where you ​install  in-glass pet doors that is adjustable to fit most door sizes. A glass pet door is easy to install because you do not have to damage your building. This makes it perfect for pet owners who live in rentals. The door is made with 4mm tempered glass for strength and safety purposes. It is also easy to train pets to use such a door.
An Electric Pet Door
An electric pet door has sensors that react to the microchip on the dog's collar. When the dog approaches the door, the door senses and opens for the dog to get in the house. It also locks completely to prevent other animals from getting into your home.
Wall-mount Pet Doors
Wall-mount pet doors are installed on the wall on the most preferred part of your house. They are best for homeowners since the wall will need a bit of drilling to install the door.If you want to buy the best pet door this, tips will help you choose the most preferred pet door.
DON'T MISS
About Author (Pauline G. Carter)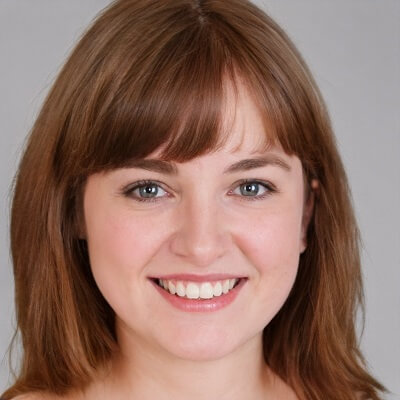 Pauline G. Carter is a well-known pet blogger who has written about the world of pets for several years. She is passionate about pets, from cats and dogs to birds, reptiles, and poultry. Her blog, which is updated regularly, is filled with articles and guides on pet care, nutrition, and training. She also shares her experiences and observations on pet ownership, making her blog relatable and informative for pet lovers. She is a true animal advocate and is dedicated to promoting responsible pet ownership. Let's Go …