May 20, 2022 by Pauline G. Carter
Peacocks are the most ornamental birds in the world. For that, they are kept for many reasons at home. Thus, many people will keep peacocks for meat, eggs, ornamental purpose, or just as pets. Having this beautiful bird in your home is stunning. 
Apart from being beautiful, peacocks are not picky eaters. This makes it maintaining them easy. They also relate well with other animals; thus, there will not be any harm in adding them to your animal family.
The best thing about peacocks is that they feed on dangerous pests like snakes. Having peacocks in your home, you are assured snakes are under control.
Here are some of the tips you can apply to keep peacocks happy in your home.
Have Enough Area for them to Roam
Peacocks love to range as they are active birds that are always on the move. They will be happier if they have a big area where they can roam freely. That is why the best setup to have a peacock is in rural homes or a home environment with a big compound where they can roam freely.
Your peacock needs adequate space to prevent stress or damage to its body. Since peacocks will easily go to your neighbors' property, ensure your compound or farm is an enclosed area.
Feed them Right
Feeding your peacock right and providing enough water is one of the easiest ways to keep your peacock happy at home. The good thing about peacocks is that they are not picky eaters. They can feed literally on anything because they are omnivorous.
You can feed them with green vegetables, grains, and also chicken feeds. If you have peacock chicks, feed them with a high protein diet in the first 2-3 months. Ensure clean water is always available for the peacock.
Give them Occasional Treats
Occasional treats to your peacock will not do t any harm, and it's a way to keep them happy at home. Treats such as tomatoes, grapes, white bread, lettuce, raising, unsweetened cereals, dog or cat food, and fruits are a great treat to keep your peacock happy.
Keep them Warm
Peacocks need to be warm, especially if they are young chicks, for about 4-6 weeks. Put a warming light in their shelter to ensure they are always warm. Their shelter also needs to be large enough for all peacocks. Overcrowding peacock in a tiny area makes them unhappy.
Pay Attention to their Health
A healthy bird is a happy bird. Paying attention to the health of your peacock will make sure they are always happy. It also prevents common illnesses that can easily cause death to your beautiful bird. Deworm them as required and check out for external parasites.
Peacocks are spectacular pets to have around at home. They add this beauty to your home. If you plan to have peacocks at your home, it's best to start with a young peafowl rather than buying a mature peacock.
Look for peacock hatching eggs for sale so that you can enjoy the art of raising peafowl and develop a strong bond from its initial early stages. These tips will help you keep your peacocks happy at home.
Read More
About Author (Pauline G. Carter)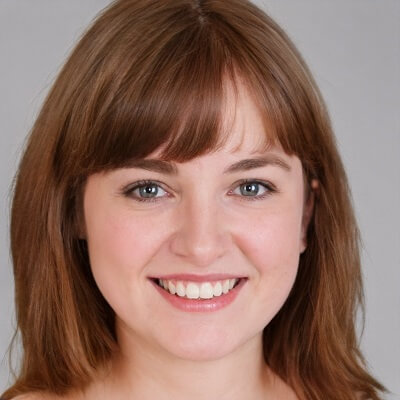 Pauline G. Carter is a well-known pet blogger who has written about the world of pets for several years. She is passionate about pets, from cats and dogs to birds, reptiles, and poultry. Her blog, which is updated regularly, is filled with articles and guides on pet care, nutrition, and training. She also shares her experiences and observations on pet ownership, making her blog relatable and informative for pet lovers. She is a true animal advocate and is dedicated to promoting responsible pet ownership. Let's Go …