June 8, 2021 by Pauline G. Carter
Dressing up your puppy is an exciting activity. It is easier today with a wide variety of dog apparel available online. The puppy's clothes will not only make your puppy look adorable but will also protect it from harsh weather conditions like wind, rain, and cold.
Dog's clothes are not only for making a fashion statement; they serve to provide warmth, comfort, and safety. While puppy's clothes may all appear fashionable, you should stress more on the safety and comfort purposes of the apparel.
Choosing the wrong apparel and footwear for your puppy can cause health implications. Here are some of the things you need to consider while choosing puppy clothes.
Type of Puppy Clothes
There is a variety of puppy clothes available in the market. It would be best if you considered the available types so that you can choose the apparel that best suits your puppy.
We have t-shirts, pajamas, raincoats, sweaters, jackets, and hoodies. The climate and the area you live in will help you determine which puppy clothes are ideal.
The Size of the Clothes
The best puppy clothes you can find are those that fit properly. It should not be too tight or too loose. Get puppy clothes that fit perfectly not to limit your puppy's physical movement or make it uncomfortable.
Some clothes are made for the larger breeds, while others for the smaller breeds like Chihuahua. You will find the clothing in various sizes, so getting the right size will not be a daunting task.
Your Dog's Fur
While shopping for your puppy's clothes, it's good to consider their fur. Some dogs will have lots of furs, while others will be barely hairy. A puppy with many furs will need different clothing, unlike a puppy with little to no fur.
Comfort
No matter how beautiful a dog's apparel looks, comfort should be your number one priority. Look for clothing that is easy to wear and remove and it's also comfortable for your pup.
Is the clothing comfortable enough that your dog can walk, run, jump, stretch, or do any other activity without straining?
If your dog prefers a t-shirt over a hoodie, don't force them. Simple accessories like belts, ties, collars, hats, bows, and bandanas can make simple clothing outstanding.
Material
Go for quality fabric that is comfortable to wear and it's also breathable. The material should also be soft and easy to wash. Suppose it is safe to wash the clothing in a washing machine; the better.
Choose also a material that will last for long. If it's a raincoat, ensure that it has an inner cotton lining to keep your pup warm.
Weather
The weather will always dictate what type of clothing is suitable for your puppy. T-shirts, scarves, hats, and light clothing will be ideal during the summer. During winter, heavy sweaters and jackets will add warmth to your dog. Choose your puppy's clothing that favors the current weather conditions.
Dressing your dog is not always an easy task. Considering the above things will help you choose puppy clothes that are comfortable, easy to wear and remove, and safe for your pup.
Read More
About Author (Pauline G. Carter)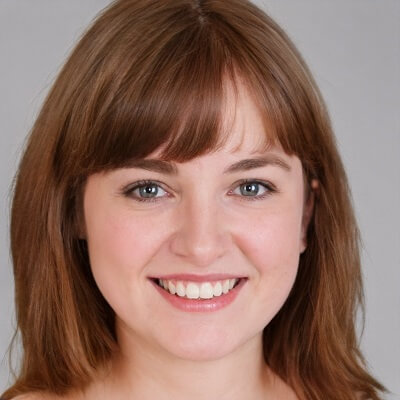 Pauline G. Carter is a well-known pet blogger who has written about the world of pets for several years. She is passionate about pets, from cats and dogs to birds, reptiles, and poultry. Her blog, which is updated regularly, is filled with articles and guides on pet care, nutrition, and training. She also shares her experiences and observations on pet ownership, making her blog relatable and informative for pet lovers. She is a true animal advocate and is dedicated to promoting responsible pet ownership. Let's Go …